Welcome to the 2021 NFL Draft week, the most exciting time of the offseason. Therefore, here is the entertaining and obligatory First Round Mock Draft. Keep in mind that I will not be trying to predict trades in this one but will simply select the players that I would take if I was in the front office of these respective teams. Hope you enjoy!
1. Jacksonville Jaguars: Trevor Lawrence, QB, Clemson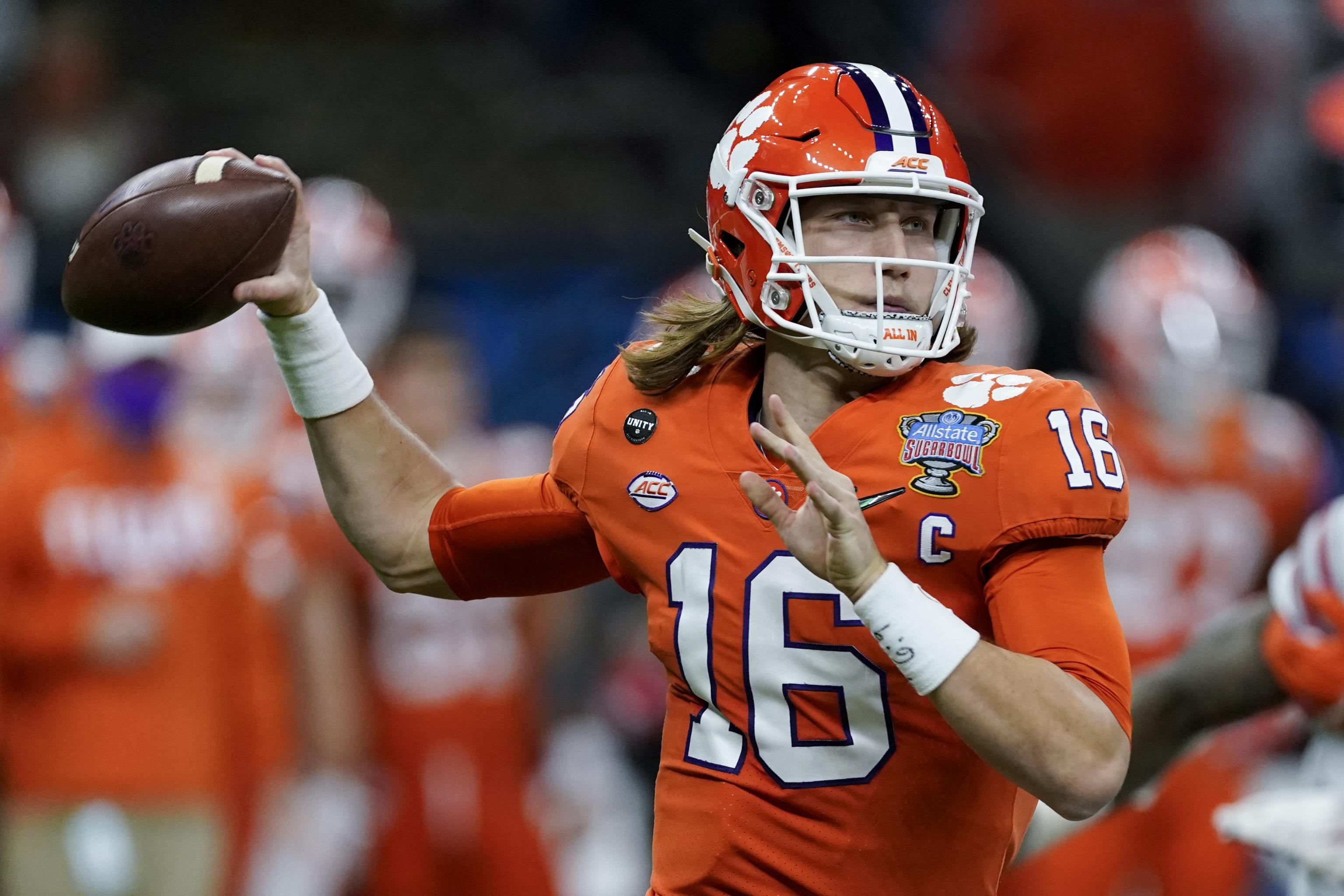 Trevor Lawrence has been the consensus top pick for quite some time. It is perhaps the only thing that has remained a constant throughout this whole process. The Jaguars secure their franchise man at pick 1.
2. New York Jets: Zach Wilson, QB, BYU
The Jets have made their affection for Zach Wilson known and there is a lot to love with him. He has a gigantic arm, great mobility, and is very accurate. Most importantly, he takes care of the football which not many previous New York Jets quarterbacks in the past can say.
3. San Francisco 49ers: Justin Fields, QB, Ohio State
With Lawrence being one, I had Wilson and Fields being 2A and 2B in the 2021 NFL Draft. Fields' leadership, athleticism, and precision passing will be an excellent match with San Francisco's offense.
4. Atlanta Falcons: Kyle Pitts, TE, Florida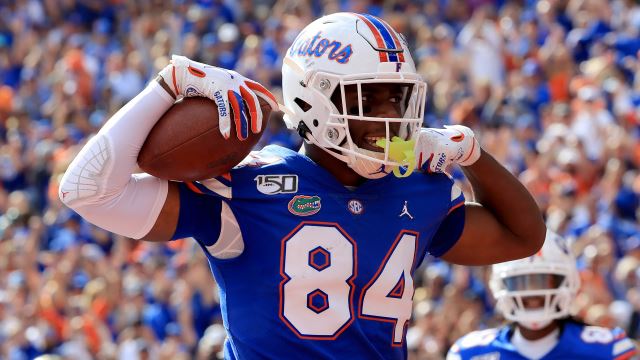 Kyle Pitts is widely regarded as potentially the best player in this class. His versatility and athleticism make him a matchup nightmare as soon as he steps on the field. With Matt Ryan locked in under his long contract which would cost a ton of dead cap, might as well get him the best weapon in this class to make some plays with.
5. Cincinnati Bengals: Ja'Marr Chase, WR, LSU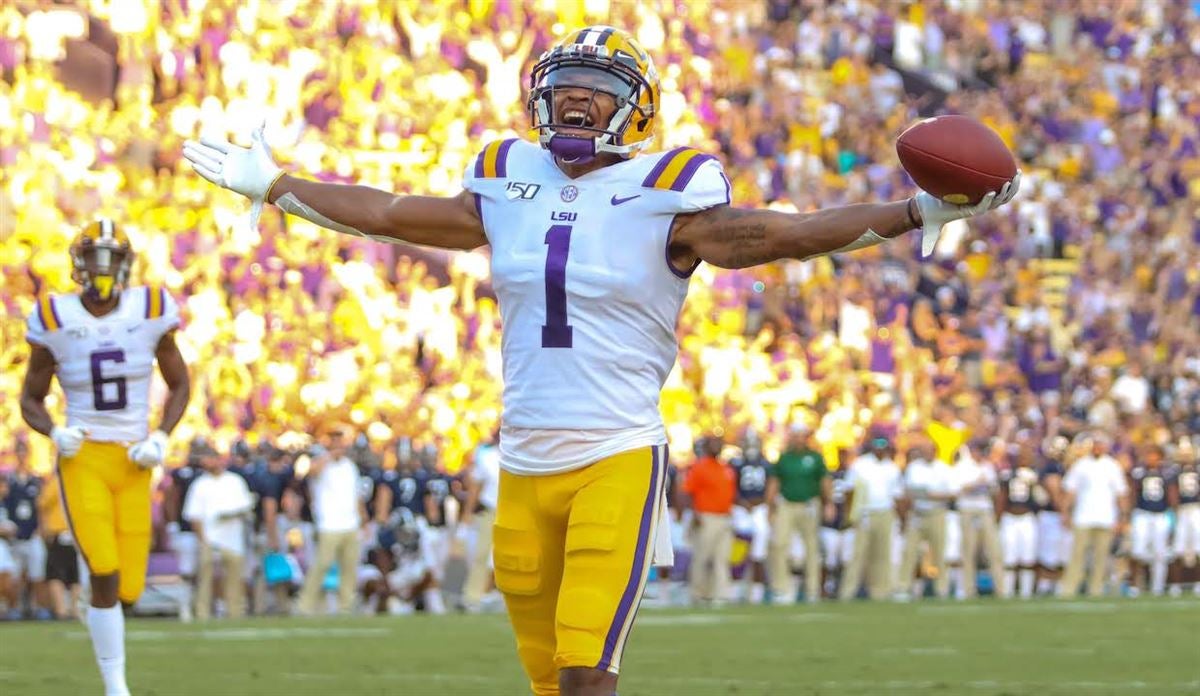 The Jamarr Chase vs. Penei Sewell conversation for this pick is an exciting one with no wrong answers. There are very strong arguments for both sides. However, this draft is loaded with talent on the offensive line and the Bengals went back-to-back years of drafting offensive linemen before taking Burrow. The potential of a Jamarr Chase, Tyler Boyd, and Tee Higgins receiving core sounds too good to turn down.
6. Miami Dolphins: Devonta Smith, WR, Alabama
The Dolphins, being in a similar predicament as the Bengals, do have a better solution to their issue. They have another 1st-round pick in the 2021 NFL Draft. First round talent on the O-line will be there when they pick again, a Heisman winning Wide Receiver will not. Devonta Smith and Tu'a to reuniting in Miami could be just what Tu'a needs to take those strides forward in his career.
7. Detroit Lions: Penei Sewell, OT, Oregon
The Lions offensive line was not necessarily a struggling one. However, Sewell takes the already good offensive line up another level to keep their new Quarterback comfortable in the pocket and set up D'Andre Swift for a breakout sophomore season out of the backfield.
8. Carolina Panthers: Jaycee Horn, CB, South Carolina
Jaycee Horn's case for being the best cornerback in this class is a strong one. He is battle-tested, ridiculously athletic, and plays with a great competitive edge. He will be a shoe in on the opposite side of the improved Donte Jackson and help this young, blossoming defense get even better upon his arrival.
9. Denver Broncos: Christian Darrisaw, OT, Virginia Tech
(Photo via Sports Illustrated)
The Broncos boasted one of the worst offensive lines in the league last year. In order to give Drew Lock a real chance to prove he can be the guy, they are going to have to protect him first. Look no further than drafting Darrisaw to help secure that line up front.
10. Dallas Cowboys: Patrick Surtain Jr., CB, Alabama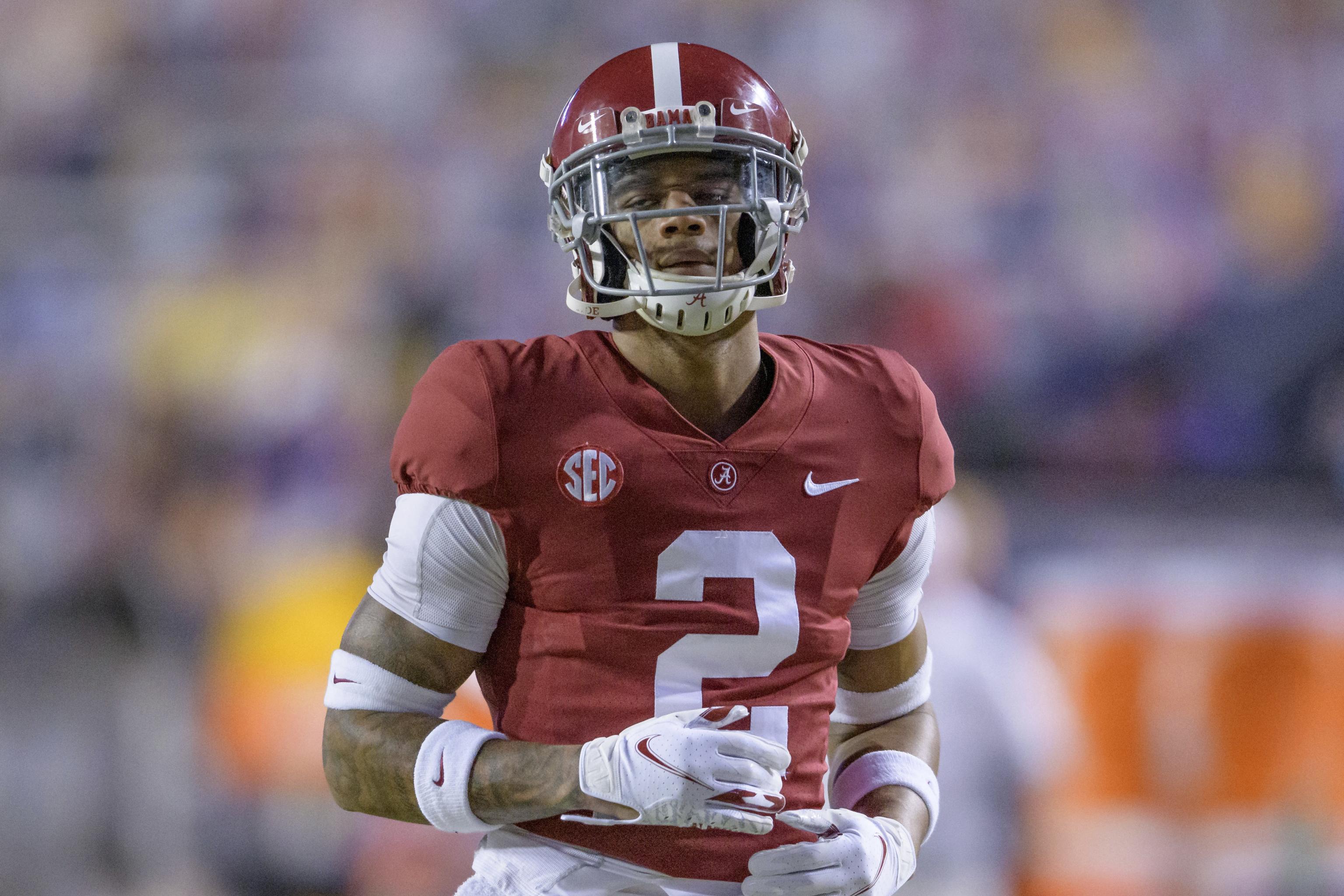 If Jaycee Horn is considered the best cornerback in this 2021 NFL Draft class, Patrick Surtain is about as close a second as one can get. He is very technical, physically imposing, and has a ton of experience heading into the league. Reuniting him with Trevon Diggs will help build chemistry and a great talent on one of last year's worst secondaries.
11. New York Giants: Jaelan Phillips, Edge, Miami
The New York Giants pass rush came almost exclusively from their interior defensive line. Defensively, they were still an impressive unit and are a Jaelan Phillips away from being among the league's best.
12. Philadelphia Eagles: Caleb Farley, CB, Virginia Tech
There truly is not a wrong pick the Eagles can make at this selection. However, few could be more right than Farley here. Farley rounds out the big 3 of corners in this class and will be an immediate help to the Eagles secondary and learn from one of the game's best in Darius Slay.
13. Los Angeles Chargers: Rashawn Slater, OT, Northwestern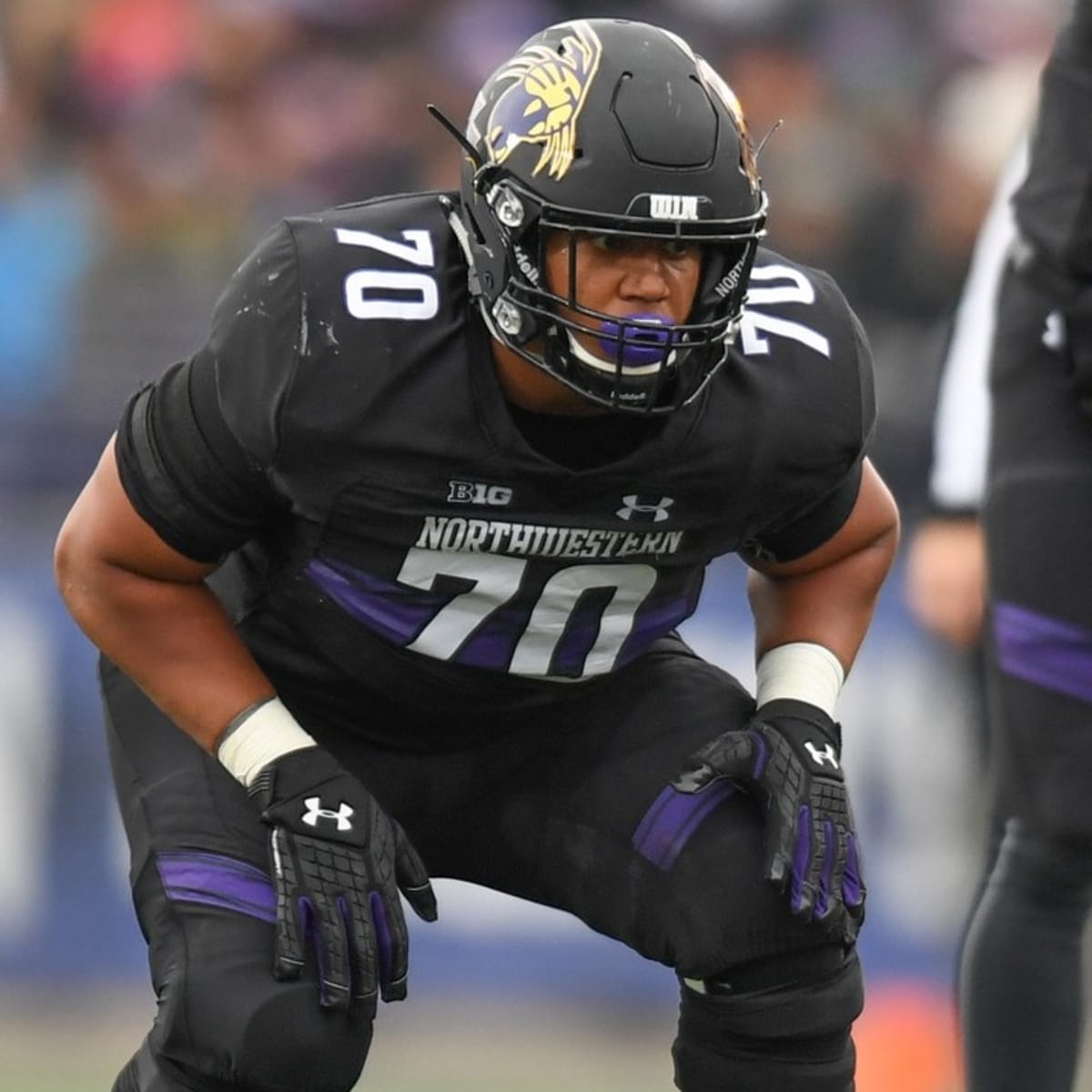 What Justin Herbert was able to do behind one of the worst offensive lines in the league is truly remarkable. Getting their star quarterback the help he needs up front can only set him up for even more success. The Chargers attempt to take over as L.A.'s best team starts with this pick.
14. Minnesota Vikings: Mac Jones, QB, Alabama
The slide of Mac Jones ends here. A surprise to some if not all with starting quarterback Kirk Cousins is under contract for the next two years. However, considering how tumultuous the ride has been with Cousins under center in Minnesota it is not absurd for the Vikings to look to the future at pick 14.
15. New England Patriots: Najee Harris, RB, Alabama
The new look Patriots have not been afraid to buy talent. Last year, the Patriots got their first real taste of losing in quite some time and vowed to not let those days return. That being said, the one thing they have yet to address this offseason is their running game. Drafting Harris here bringing back the famed Crimson Tide duo of Najee Harris and Damien Harris duo will certainly aide that cause.
16. Arizona Cardinals: Jaylen Waddle, WR, Alabama
The Cardinals made a huge splash with the signing of AJ Green. However, in this league the more weapons are the merrier. Also, with Green's injury history it ensures that they are still very potent offensively regardless of Green being able to play or not. Waddle's speed and Murray's arm will be an excellent match in Arizona.
17. Las Vegas Raiders: Micah Parsons, LB, Penn State
Micah Parsons is widely regarded as the best linebacker in this class and for good reason. He is amongst the very best athletes in this class. He has a ton of potential and versatility and will be an immediate impact to this struggling defense.
18. Miami Dolphins: Alijah Vera-Tucker, OG, USC
Here is where the Dolphins bolster their offensive line. Vera-Tucker has excellent versatility playing inside at guard and outside of tackle. He was able to excel at both and is just a great physical presence to give Tu'a more time in the pocket and help establish the run.
19. Washington Football Team: Travis Etienne, RB, Clemson
Travis Etienne is perhaps the most explosive running back in this class and is heading to a franchise that is in need of offensive explosion. After having to let Derrius Guice go, pairing Antonio Gibson with Travis Etienne will be great help in the run game and Etienne is a legitimate threat in the passing game as well.
20. Chicago Bears: Trey Lance, QB, North Dakota State
The Chicago Bears did their best to push for Russell Wilson this offseason. Once the Seahawks shown they were not budging, they settled on signing Andy Dalton. That decision was a temporary fix to a franchise long issue, that they can hope to settle with drafting Trey Lance.
21. Indianapolis Colts: Elijah Moore, WR, Ole Miss
The Colts made a huge offseason splash trading for Carson Wentz this offseason. They then resigned T.Y. Hilton and are looking forward to having back Michael Pittman and Marlon Mack returning from injury. By drafting Elijah Moore, that would give the Colts the missing the piece needed to take this offense to the next level.
22. Tennessee Titans: Gregory Rousseau, Edge, Miami
Head Coach Mike Vrabel is in some real need of a pass rusher for his defense. Gregory Rousseau has the frame and talent to mold into a force at the next level. Under the coaching of Vrabel, the sky is the limit for Rousseau.
23. New York Jets: Jevon Holland, S, Oregon
Jevon Holland is a real dark horse selection. He is a bit of a jack of all trades. He can play the free safety role but is very comfortable lining up in the nickel as well. This young secondary can use a playmaker like Holland that can make plays all over the field.
24. Pittsburgh Steelers: Jayson Oweh, Edge, Penn State
There is no team that values rushing the passer more than the Pittsburgh Steelers. There is no better athlete at the EDGE positon, or maybe even any other position in the 2021 NFL Draft than Jayson Oweh. Giving Oweh a chance to learn and grow from a elite, veteran group will give Oweh the opportunity to blossom into a legitimate force at the NFL level.
25. Jacksonville Jaguars: Teven Jenkins, OT, Oklahoma State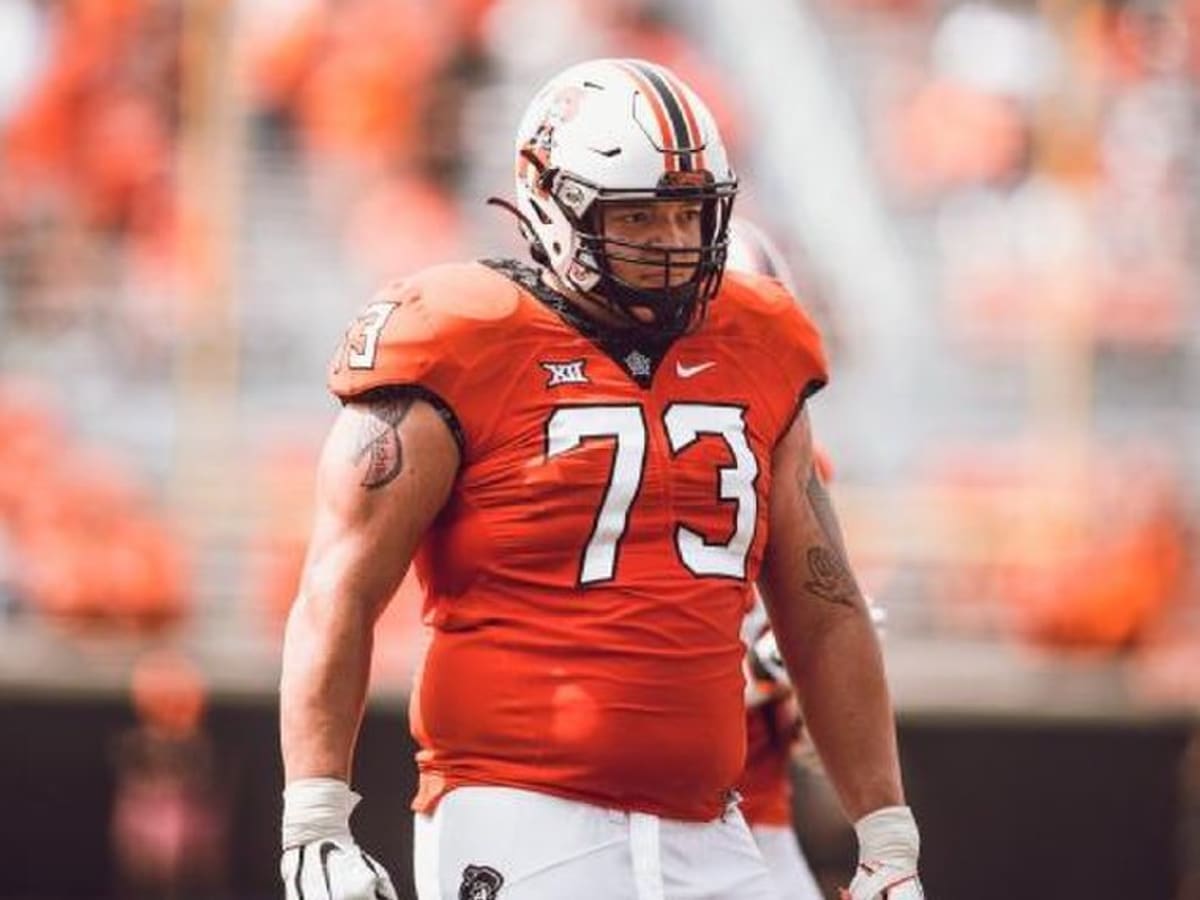 Jacksonville has a new franchise quarterback to protect in Trevor Lawrence. Cam Robinson and Jawaan Taylor have not shown to this point that they would be up to task. Teven Jenkins on the other hand, has flashed that ability to be an anchor on their offensive line.
26. Cleveland Browns: Jeremiah Owusu-Koramoah, LB, Notre Dame
Owusu-Karamoah is perhaps the most versatile defensive player in this draft class. He has the ability to blitz, cover, and the play the run at a very effective level. Being the stand out on a defense that led Notre Dame to the College Football Playoff, should translate to a bright future in a Cleveland Brown uniform.
27. Baltimore Ravens: Tylan Wallace, WR, Oklahoma State
The Baltimore Ravens swung and missed in free agency getting a wide receiver after trying to get T.Y. Hilton and Kenny Golladay. Ultimately, they wound up with Sammy Watkins. In a draft that is loaded with receiver talent, Lamar Jackson would find that outside weapon with Tylan Wallace. His smooth route running and ability to make contested catches will give Jackson the reliable outside target that the Ravens have desperately needed.
28. New Orleans Saints: Christian Barmore, DT, Alabama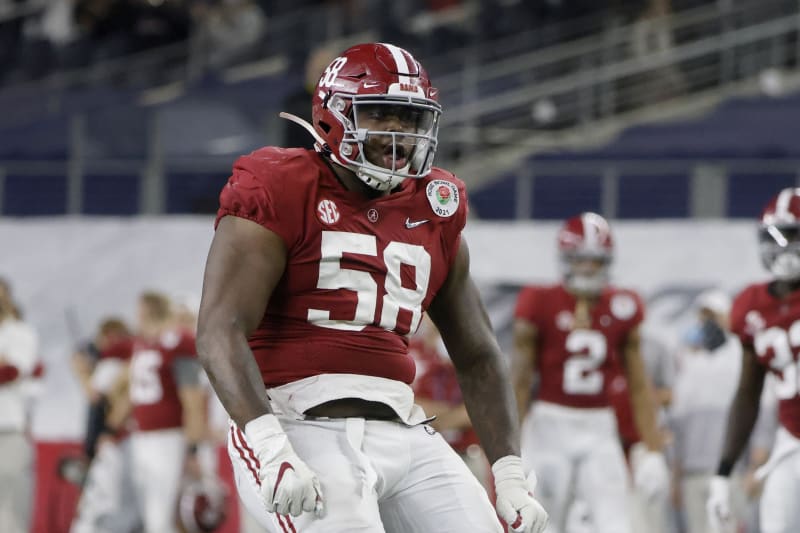 The Saints were victims of the salary cap shortening and lost Sheldon Rankins up front. They also let the league's second-leading pass rusher in Trey Hendrickson. While they still have Cam Jordan and Marcus Davenport up front, they could use some more depth on the interior to keep that unit a strength of this team. Drafting Barmore does just that.
29. Green Bay Packers: Rashod Bateman, WR, Minnesota
Neglecting the needs of getting Aaron Rodgers another weapon needs to stop here for the Packers. Bateman is a true deep ball threat who plays bigger than his frame. He is a crisp route runner with great hands and is accustomed to playing in the tundra-like environment from his time in Minnesota. The Packers drafting Bateman here in the 2021 NFL Draft would give them someone who can step right in and make an immediate impact on an already elite offense.
30. Buffalo Bills: Michael Carter, RB, UNC
Fully aware how this pick could be surprising and be called a reach. Although, drafting a Running Back in the first round has grown progressively less common does not change the fact that it is an area of need for Buffalo. Combined as an offense, they barely eclipsed a team total of 1,700 rushing yards. However, over 400 of those yards were from their quarterback. Devin Singletary was their leading rusher who did not make it over 700 yards. Despite of this, the Bills were one game away from the Super Bowl last year. A competent running game could have gotten them over the hump. Michael Carter dominated the Senior Bowl and ran for 8 yards per carry last season while proving to be a solid receiving threat. He can come in and potentially starting day one for the Bills.
31. Baltimore Ravens: Azeez Ojulari, DE, Georgia
After letting go of Yannick Ngakoue and Matt Judon in free agency, a strength of theirs from last season became a need going into this season. Drafting Azeez Ojulari in the 2021 NFL Draft would bring great athleticism and production from his time at Georgia and can step right in and be a solid pass rusher for this franchise.
32. Tampa Bay Buccaneers: Kadarius Toney, WR, Florida
The term "the rich get richer" applies here with the Tampa Bay Buccaneers. They brought back all 22 starters from the Super Bowl and just recently resigned Antonio Brown on a one-year deal. Drafting Kadarius Toney brings them a great weapon not only for now, but for the future with the status of Chris Godwin and Antonio Brown being up in the air after this season.