The NFC North remains a crowded division, meaning impact rookies will play a big part in the success of any given team. Each NFC North rival had different holes to fill this year, but all needed to improve their roster.
Here, we pick one rookie draft pick from each team that will make the biggest impact in their rookie campaign.
NFC North: Chicago Bears
Jaylon Johnson, CB, Utah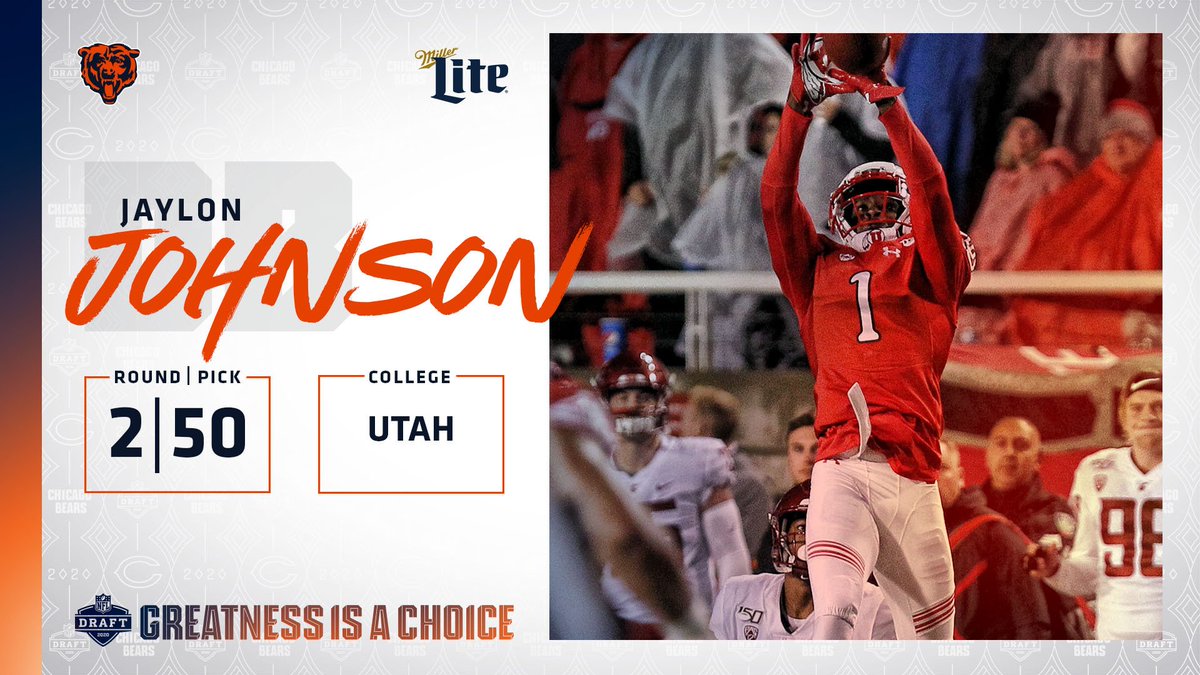 The 50th selection in the draft, Jaylon Johnson is expected to be a day one starter for the Bears. The loss of Prince Amukamara left an open starting corner spot, and Johnson is ready to fill the void.
The 6′ defensive back plays a physical game that will fit in perfectly with the rest of the Bears defense. He has the physical traits to be a press corner, and the speed to not get beat over the top(4.5 40 yard dash).
In college, he had 7 interceptions, 2 of which he returned for touchdowns. Post combine, he had surgery on a torn labrum that he played through in his final college season.
Johnson possesses first round upside, with the potential to become a number one CB. Dropping to pick 50 gave the Bears a steal at a position of need, and he'll be making plays from day one for the Bears vaunted defense. In terms of situation, he couldn't have asked for a better one. Playing around a plethora of great players, expect Johnson to make an impact quickly in his rookie season.
Honerable mention: Cole Kmet, Tight End, Notre Dame
NFC North: Detroit Lions
Jeff Okudah, CB, Ohio State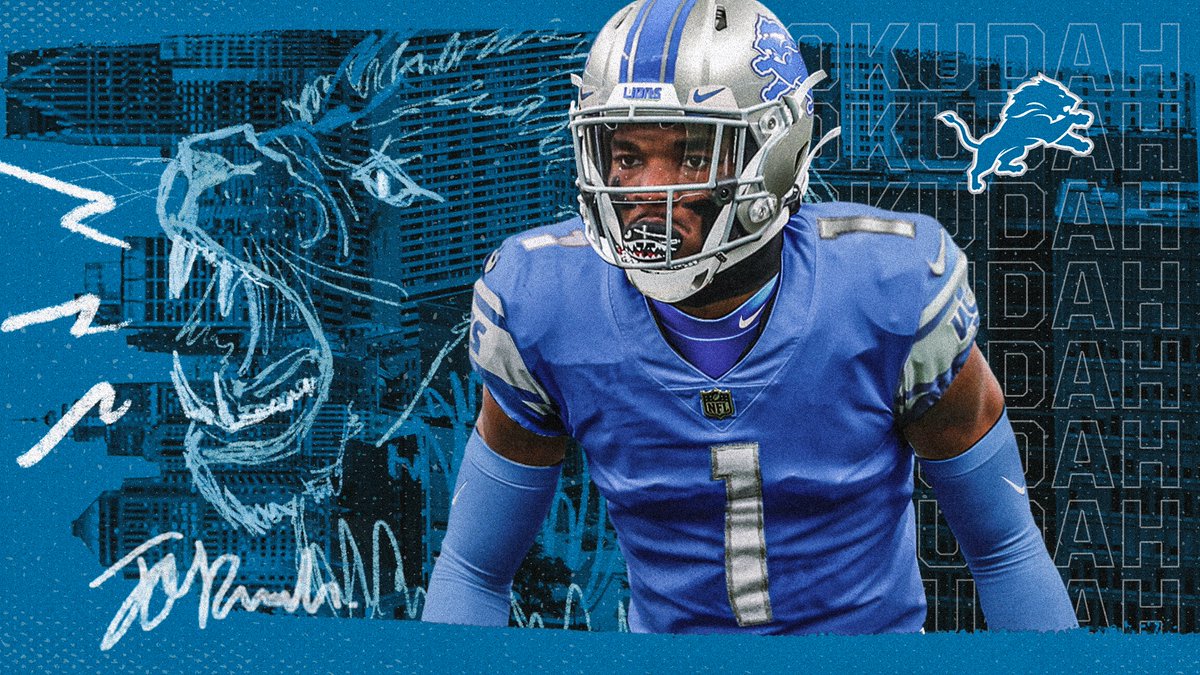 The third selection in the draft, Jeff Okudah is a day one starter who could become an elite corner for Detroit. The off-season trade of Darius Slay Jr. left a massive hole at corner, and here they get the top one in this class.
At 6'1", Okudah is capable in any coverage scheme, though excels in man coverage. Further. his fluid hips and ability to play press coverage means he will be the Lions top corner immediately.
Three career college interceptions, all last season, sell his ball skills short. Opposing offenses had a tendency to avoid his blanket coverage as much as possible.
In terms of impact rookies, few from the defensive side in this draft project to make a bigger impact right out of the gate. Further, the staff knows big things are needed from this team.
Okudah has big shoes to fill in Detroit, but the sky is the limit for the former Buckeye.
NFC North: Green Bay Packers
A.J. Dillon, RB, Boston College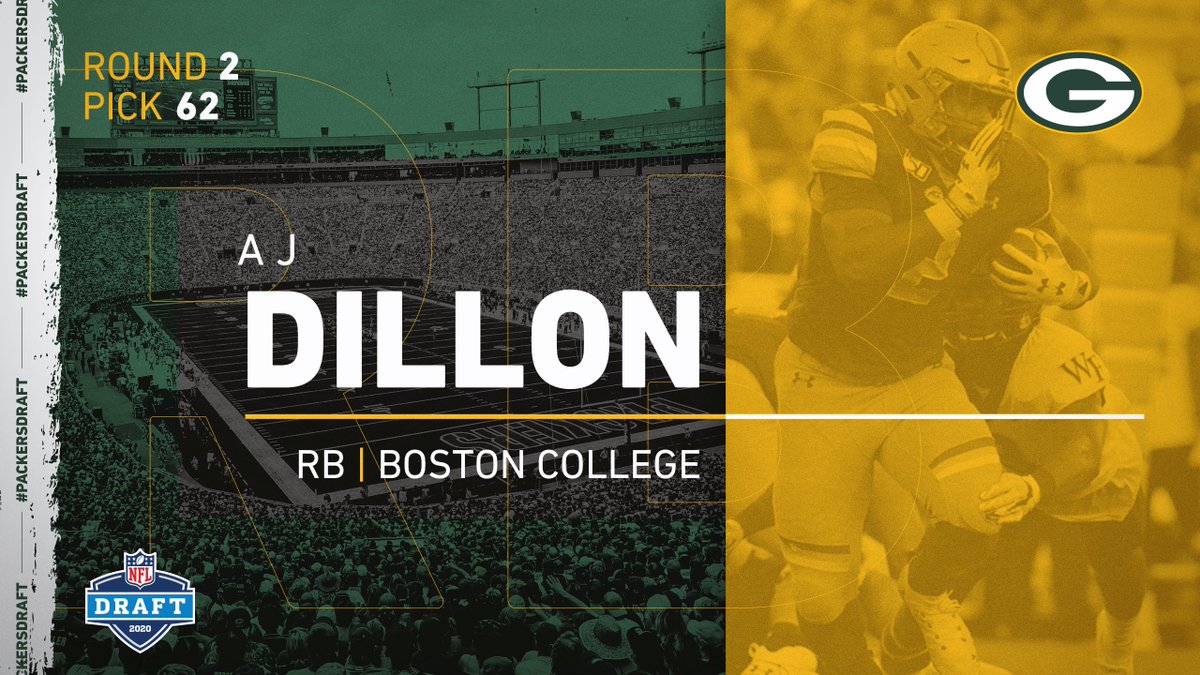 Not the WR that fans and mock drafts expected Green Bay to select within the first two rounds, A.J. Dillon joins a suddenly deep and versatile running back room in Green Bay.
2019 breakout star Aaron Jones leads the RB room in Green Bay, and Jamaal Williams proved he will be a part of the teams offense moving forward. Still, Dillon's unique physical traits and smash mouth running style will ensure he has a role in the offense.
Dillon runs through defenders, not around them. Second year head coach Matt LaFluer gets another talented back to use, and has to like how Dillon will compliment the veteran tandem of Aaron Jones and Jamaal Williams.
Rushes against a stacked box, FBS RBs:

AJ Dillon, Boston College: 240
Xazavian Valladay, Wyo: 145
Jaret Patterson, Buf: 140
Jonathan Taylor, Wisc: 134
Caleb Huntley, Ball St: 131

Most yards against a stacked box:
Dillon: 1236
Dillon (after contact): 823
Taylor: 745
Huntley: 711

— Cam Mellor (@CamMellor) January 21, 2020
Running against stacked boxes at such a high rate didn't prevent Dillon from producing, as he ranked 6th in the FBS in rushing yards last season. With Aaron Rodgers under center, he obviously won't be facing loaded boxes nearly as much in the NFL.
Although he's joining a position of strength with Green Bay, expect Dillon to make an impact on the teams offense in his rookie campaign. Running backs also tend to have an easier adjustment to the NFL than other positions, making Dillon a prime candidate in terms of impact rookies.
Honorable Mention: Josiah Deguara, Tight End/ H-back, Cincinatti
NFC North: Minnesota Vikings
Justin Jefferson, WR, LSU
The Minnesota Vikings added 15 players in the 2020 NFL draft. Such a high number of picks is certainly impressive, and for this roster, it was much needed. The Vikings saw a handful of important pieces leave their team in the off-season, and the draft is part of them replacing that lost talent.
The Vikings off-season changes included trading starting WR Stefon Diggs to the Buffalo Bills. Minnesota wasted little time in filling the hole left by that trade, drafting Jefferson 22nd overall.
While it's unrealistic to ask a rookie wide receiver to single handily replace the production of Diggs, Jefferson will certainly help fill that void.
The 6'1" LSU product tallied 1,540 receiving yards during his junior season on 111 catches, with 18 touchdowns. He was catching balls from 1st overall pick Joe Burrow, and will look to translate his production to the NFL while catching passes from Kirk Cousins.
Jefferson projects to be primarily used out of the slot in his rookie campaign, but could develop into a much more versatile offensive weapon down the road. He combines good route running with good hands, and will benefit from playing alongside WR Adam Thielen.
Diggs departure leaves 1,130 yards and 6 touchdowns missing from last season. A ready to contribute rookie like Jefferson will do his part in chipping away at those numbers, and he projects should be the Vikings biggest impact rookie for the 2020 season.
Honorable mention: Jeff Gladney, Cornerback, TCU
Don't miss the rest of our NFL Draft coverage, and don't forget to follow @NFLDraftLounge on Twitter and Facebook!