The Green Bay Packers draft class in 2020 is a big one for the future of the team. Looking to add long term help, while improving immediately isn't easy. The team made waves with its first round pick, selecting Aaron Rodgers' potential replacement. 
Closing the gap on the top teams is difficult, but they're within striking distance. Here, we take a look at the good, the bad, and the ugly from the 2020 Packers draft.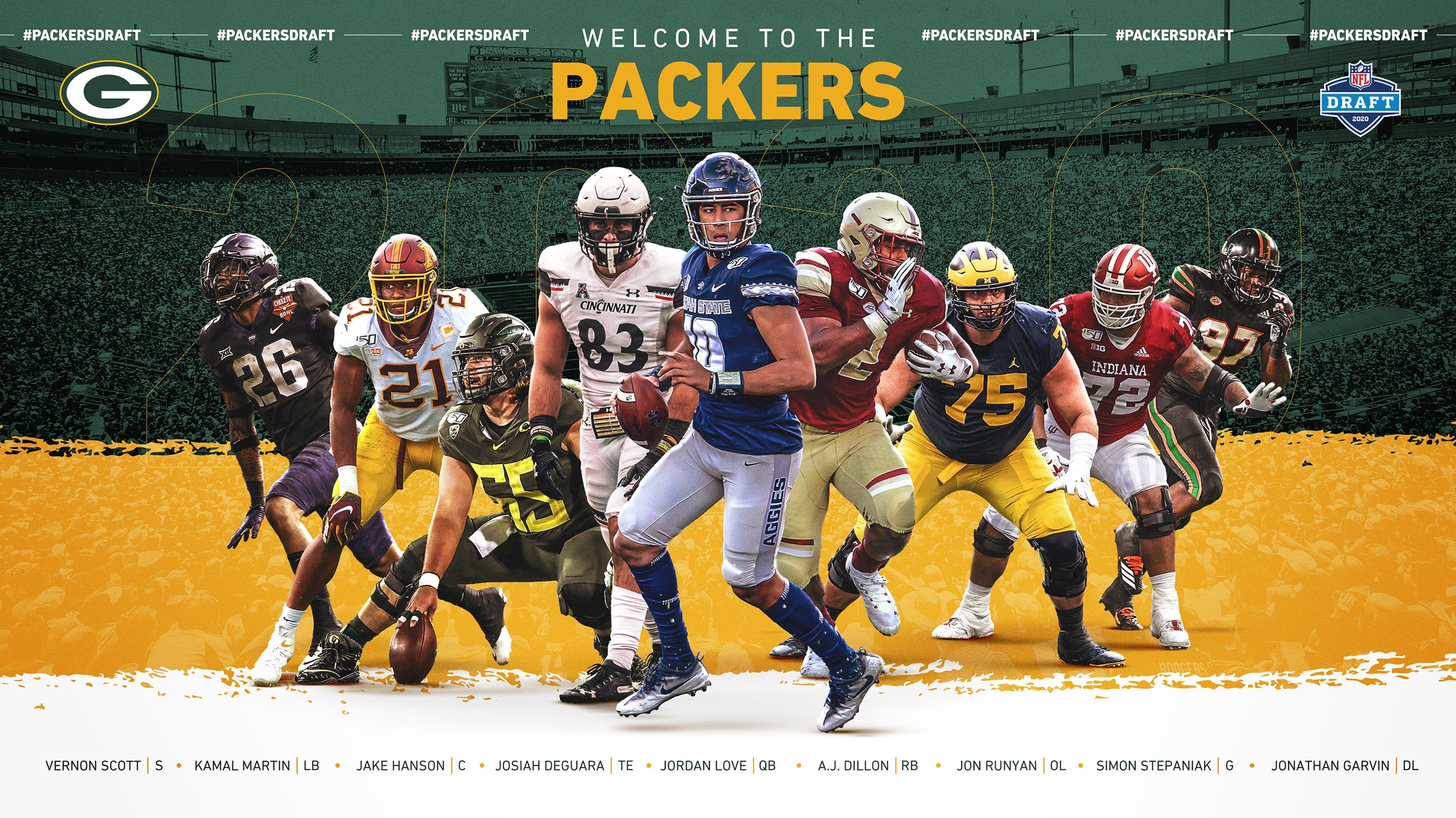 Packers Draft: The Good
Bulking Up The Offensive Line
With three 6th round picks, the Packers added three straight offensive linemen. One center, one guard, and a college tackle who projects as an NFL guard.
One guard spot will be open for competition, with Lane Taylor a possible cut candidate this off-season. Additionally, center Corey Lindsey is in the final year of his contract, so Green Bay may be looking for his replacement.
Here are the three linemen picked in round 6:
Jon Runyan, 192nd overall, Michigan.
🚨 THE PICK IS IN 🚨

With the 192nd pick in the 2020 #NFLDraft, the #Packers select Michigan OL Jon Runyan!#PackersDraft | #GoPackGo pic.twitter.com/YbxHSxznnW

— Green Bay Packers (@packers) April 25, 2020
Runyan started 25 games at left tackle, and one at right tackle for the Wolverines. His dad was a pro bowl right tackle for the Philadelphia Eagles. As one might expect, his football I.Q. is one of his greatest assets. Runyan projects as a depth linemen to begin his career, with the potential to become a starting offensive guard.
Jake Hanson, 208th overall, Oregon.
Hanson started 49 games for the Oregon Ducks in his collegiate career. Impressively, he never missed a game due to injury. Like Runyan, his greatest strength right now is his intelligence. He projects as a back-up center who could be shifted to guard in desperate times, with the upside to take over for Lindsey following this season.
Simon Stepaniak, 209th overall, Indiana.
Stepaniak started 31 games for the Hoosiers in college, with 30 coming at right guard. He's a strong, powerhouse interior linemen who needs to improve his mobility long term. Additionally, an ACL injury late last season will keep him sidelined into his rookie campaign, so the Packers will have to be patient with him. He projects as a long term back-up guard on either side, with the potential to be used across the line if his game improves enough.
The #Packers selected 9️⃣ players in the 2020 #NFLDraft

Here's a quick look at this year's class. #PackersDraft | #GoPackGo pic.twitter.com/UmO4UcdBNh

— Green Bay Packers (@packers) April 28, 2020
Packers Draft: The Bad
One Defensive Player Taken in First 6 Rounds
Green Bay's 2019 season ended in a familiar way; getting torched in the run game. While there defense took huge steps forward overall, run defense remained a massive liability throughout the season. It's going to be nearly impossible for them to beat the likes of the 49ers without becoming a significantly better run defense.
With that being said, it appeared inevitable the Packers would bulk up the defensive line, or add a linebacker who could compete for a job in year one.
Instead, Green Bay selected just one defensive player with their first 7 draft picks (In round 7, they added two more defensive players). That 5th rounder, Kamal Martin, was a good pick. He's a run stopping inside linebacker who will primarily be on the field on early downs.
That being said, a defensive linemen in any of the first six rounds, in addition to Martin, would have the Packers looking better on that side.
RT to welcome the two newest members of the #Packers defense! @OfficialVern_ ✖️@neogarvin #PackersDraft | #GoPackGo pic.twitter.com/tNNRJr3HSM

— Green Bay Packers (@packers) April 26, 2020
Packers Draft: The Ugly
Lack of Movement Outside of Round 1
Green Bay acted aggressively in the first round, trading up to draft their QB of the future, Jordan Love. While this is a commonly criticized move, it was a good, smart pick regarding the teams long term future.
After that trade up, Green Bay elected to stay put with each of their remaining picks. Passing up any opportunity to move up and select a WR they liked will be questioned until there current WR's (behind Davante Adams) prove it was the right move. I don't necessarily mind the decision to pass on a WR in the draft, there need has been overblown. That being said, adding talent to that room would be helpful at the least.
With many picks, and there QB of the future selected, Green Bay could have traded up at anytime with capital this year or in next years draft. Even more questionable was there decision to not move back when selecting Josiah Deguara, the H-back selected 94th overall.
Many pegged him as going somewhere on day three, and in all likelihood the Packers could have moved back, gained assets, and used some of those assets to move back up and take him later in the draft.
Green Bay had the assets to move around and acquire either more talent, or superior talent. They chose not to, outside of drafting the replacement for their future HOF QB.
The Packers draft will be one of the more questioned of the league for years to come, but for now, we know the good, the bad, and the ugly.
#Packers Head Coach Matt LaFleur shares his thoughts on the 2020 draft class & previews the virtual offseason program.#PackersDraft | #GoPackGo pic.twitter.com/z5293bfd1x

— Green Bay Packers (@packers) April 26, 2020
Don't miss the rest of our NFL Draft coverage, and don't forget to follow @NFLDraftLounge on Twitter and Facebook!