2024 NFL Draft Scouting Report: Alabama EDGE Dallas Turner
| Year | School | Class | Games | Solo Tackles | Assisted Tackles | Total Tackles | Tackles For Loss | Sacks | Interceptions | Passes Defended | Forced Fumbles |
| --- | --- | --- | --- | --- | --- | --- | --- | --- | --- | --- | --- |
| 2021 | Alabama | FR | 11 | 14 | 16 | 30 | 10.0 | 8.5 | 0 | 0 | 0 |
| 2022 | Alabama | SO | 13 | 16 | 21 | 37 | 8.0 | 4.0 | 0 | 0 | 0 |
Generates good drive and push at the line of scrimmage
Excellent burst and acceleration behind the line of scrimmage to attack the ball carrier
Smooth and fluid movements in coverage
Doesn't possess an elite-level of body lean, unlike others at the top of this class
Struggles to diagnose the read-option behind the line of scrimmage
Fails to set the edge versus running backs in the backfield
2024 NFL Draft: Dallas Turner Draft Profile and Scouting Report
Dallas Turner is a two-year starter for the Alabama Crimson Tide. Out of high school, he was a consensus five-star recruiting prospect with offers from Georgia, Miami, Ohio State, and Oregon, among many others. With an increased role on the Crimson Tide defense, we should see big things from Dallas Turner in 2023.
Dallas Turner 40 Time
Projected 40 Time: 4.50 seconds
Dallas Turner is a versatile player on the edge for the Alabama Crimson Tide. Plays a mixture of defensive end and outside linebacker, both of which are fits for him at the next level. He possesses good height for both positions, but is a bit undersized for the defensive end position in the NFL. His projected 40 time of 4.50 seconds is well above the average for both positions.
Turner displays a good ability to penetrate inside, especially the B gap. Has good burst and second gear to close in and finish on the ball carrier. His contact balance is very good, allowing him to remain upright at the line of scrimmage. Possesses a good use of hands to stun the offensive tackle and establish leverage quickly. Turner is a high-motor rusher that stays engaged and continues to attack the ball until the whistle blows. When dropping into coverage, he displays a solid ability to slide out into the flat and keep the receiver in front of him. Shows to have a smooth backpedal with fluid hip movements to transition quickly and easily.
Coming off the edge, Turner possesses adequate bend and body lean to beat the offensive linemen around the outside. At the point of attack, he is inconsistent in his ability to read and diagnose the read-option quickly and efficiently. Against the outside run, he displays an adequate ability to keep the running back from finding open-field outside the tackle box.
2022 Media preseason All-SEC second-team
2022 ESPN Top 100 Preseason 2022 CFB Players (No. 24th ranked)
2021 All-SEC Freshman Team
Consensus five-star recruiting prospect out of high school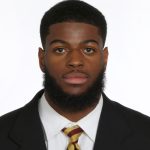 Jared Verse
EDGE – Florida State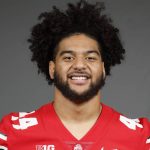 JT Tuimoloau
EDGE – Ohio State
Bralen Trice
EDGE – Washington
Dallas Turner
EDGE – Alabama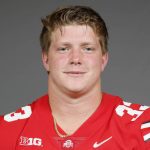 Jack Sawyer
EDGE – Ohio State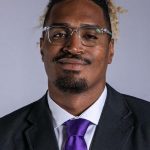 Zion Tupuola-Fetui
EDGE – Washington