2024 NFL Draft Scouting Report: Clemson S Andrew Mukuba
| Year | School | Class | Games | Solo Tackles | Assisted Tackles | Total Tackles | Tackles For Loss | Sacks | Interceptions | Passes Defended | Forced Fumbles |
| --- | --- | --- | --- | --- | --- | --- | --- | --- | --- | --- | --- |
| 2021 | Clemson | FR | 13 | 30 | 17 | 47 | 2.0 | 1.0 | 0 | 7 | 0 |
| 2022 | Clemson | SO | 12 | 32 | 22 | 54 | 0.5 | 0.0 | 1 | 3 | 0 |
Holds his own in man coverage against most of the route tree
Very good quickness and top end speed to hang with receivers on routes downfield
Changes directions and moves extremely well in his backpedal
Struggles to remain patient against the read-option
Inconsistent ability to tackle the ball carrier in space
Needs to be more aggressive to breakup the pass at the catch point
2024 NFL Draft: Andrew Mukuba Draft Profile and Scouting Report
Andrew Mukuba burst onto the scene in 2021 as a true freshman. Immigrated from Zimbabwe when he was nine years old. Earned significant honors in 2021 as a freshman, which he backed up with a similar sophomore campaign. Another solid season should thrust him into the 2024 NFL Draft spotlight.
Andrew Mukuba 40 Time
Projected 40 Time: 4.47 seconds
Andrew Mukuba is a two-year starter at safety for the Clemson Tigers. He's a versatile defensive back with the traits to play either safety position, as well as lining up at corner or nickel. Mukuba possesses good height, but is a bit underweight for the defensive back position in the NFL. Our projected 40 time of 4.47 seconds is a tenth quicker than the league average for the position.
Mukuba displays a solid ability to mirror the receiver to stay engaged and within attack range in man coverage. Shows good hip fluidity and movement to change directions with ease in his backpedal while reading the quarterback. He has good quickness and top end speed to hang with receivers on routes downfield. In run support, he leverages the ball quite well and constricts the field for the ball carrier. Possesses very good explosiveness and speed to attack and reach the ball carrier from deep zone.
However, he does displays a below average patience to see the ball and attack the read-option. I'd like to see him be more aggressive at the catch point to disrupt the reception. Will get sucked into the play action at the snap, opening up the field for the quarterback. Displays an adequate ability to tackle the ball carrier once he breaks through the trenches. Occasionally second guesses himself over the top versus the run, giving the ball carrier an extra step or two to setup an evasive maneuver.
Andrew Mukuba was a graduate of Lyndon B Johnson High School in Austin, Texas, where he played football for Jahmal Fenner. He was a unanimous four-star recruiting prospect, and scored a 0.9278 in the 247Sports Composite. On3, ESPN, and 247Sports all had him ranked as a top ten safety in the 2021 class. PrepStar named him to their Top 350 All-American honors.
Prior to his commitment to Clemson, Andrew Mukuba had offers from Texas, Alabama, LSU, Georgia, among many others. Mukuba officially committed to Clemson on October 1st, 2020, with his letter of intent coming in December. He was an early-enrollee, arriving on campus in January of 2021.
2022 All-ACC Honorable Mention
2021 Freshman All-American (Maxwell Football Club, 247Sports, FWAA, Athletic, PFF, On3)
2021 ACC Defensive Rookie of the Year
2021 Second-Team All-ACC (Pro Football Focus)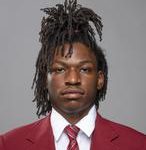 Calen Bullock
S – Southern California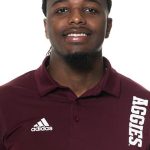 Demani Richardson
S – Texas A&M