2024 NFL Draft Scouting Report: Florida State EDGE Jared Verse
| Year | School | Class | Games | Solo Tackles | Assisted Tackles | Total Tackles | Tackles For Loss | Sacks | Interceptions | Passes Defended | Forced Fumbles |
| --- | --- | --- | --- | --- | --- | --- | --- | --- | --- | --- | --- |
| 2021 | Albany | rFR | 11 | 31 | 21 | 52 | 11.5 | 9.5 | 0 | 1 | 1 |
| 2022 | Florida State | rSO | 12 | 22 | 26 | 48 | 17.0 | 9.0 | 0 | 0 | 0 |
High Motor defensive player with a tenacity to attack the ball
Keys ball, releases his block, and attacks the ball carrier rather well
Capable of driving through offensive linemen to collapse pocket
Would like to see him be more creative off the edge to beat offensive linemen
Adequate ability to diagnose the read-option quickly and efficiently
Lacks burst and acceleration versus the outside run
2024 NFL Draft: Jared Verse Draft Profile and Scouting Report
Jared Verse popped onto the scene in 2021 following his transfer from the University of Albany, an FCS program. Played in 12 games for the Seminoles, including 9 starts, and quickly became one of the best defensive prospects in the ACC. Verse was the only player in the conference, and only one of two in Power 5, to finish with four games of more than two tackles for loss. Despite missing some time due to injury, he finished second in the ACC and 10th nationally with a 1.4 tackles per loss average. There were some thoughts that Verse could declare for the 2023 NFL Draft, and be selected in the first round, but opted to return to Florida State instead.
Jared Verse 40 Time
Projected 40 Time: 4.68 seconds
Jared Verse is a raw, but very talented defensive prospect. He's a versatile prospect that can play multiple positions at the next-level. Verse plays with a high motor and doesn't stop attacking the ball until the whistle is blown. Displays a solid ability to key the ball, release his block, and attack the ball upfield. He possesses a nice tackle range, but needs to be more consistent in his ability to wrap-up and bring down ball carriers. Has good drive and push to power through offensive linemen to break down the pocket. Possesses a solid ability to stun and push outside of offensive linemen. However, I would like to see him be more creative in his ways to beat offensive linemen. Possesses an adequate ability to diagnose read-options plays quickly and efficiently. Lacks quick burst and acceleration to attack ball carriers vs the outside run.
Jared Verse was a graduate of Central Columbia High School in Bloomsburg, Pennsylvania. Verse was an unranked prospect in the class of 2019 that chose the University of Albany, an FCS program, to continue to play football after receiving no scholarship offers.
After three years at Albany, Jared Verse officially entered the transfer portal. Given his accomplishments for the Great Danes, Verse had more than 30 offers from some of the biggest football programs in the country. He eventually chose Florida State University, the school in which he enrolled at in January of 2022.
2022 First-Team All-American (The Athletic)
2022 First-Team All-ACC
2022 Florida State Defensive MVP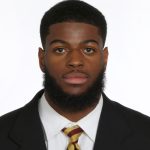 Jared Verse
EDGE – Florida State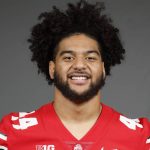 JT Tuimoloau
EDGE – Ohio State
Bralen Trice
EDGE – Washington
Dallas Turner
EDGE – Alabama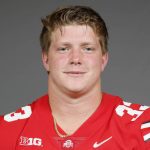 Jack Sawyer
EDGE – Ohio State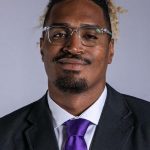 Zion Tupuola-Fetui
EDGE – Washington