2024 NFL Draft Scouting Report: Georgia S Javon Bullard
| Year | School | Class | Games | Solo Tackles | Assisted Tackles | Total Tackles | Tackles For Loss | Sacks | Interceptions | Passes Defended | Forced Fumbles |
| --- | --- | --- | --- | --- | --- | --- | --- | --- | --- | --- | --- |
| 2021 | Georgia | FR | 6 | 8 | 4 | 12 | 0.0 | 0.0 | 0 | 0 | 0 |
| 2022 | Georgia | SO | 14 | 33 | 13 | 46 | 7.0 | 3.5 | 2 | 3 | 0 |
Excellent range to attack the line of scrimmage from deep zone cover
Moves extremely well in zone coverage to protect his zone and attack the ball
Very good quickness off the line of scrimmage to rush the quarterback and beat offensive linemen around the edge
Struggles to handle quickness off the line of scrimmage
Lackluster hand usage on the line of scrimmage to stun and disrupt the receiver
inconsistent ability to penetrate the pocket when rushing the passer up the middle
2024 NFL Draft: Javon Bullard Draft Profile and Scouting Report
Javon Bullard first hit the field as a true freshman for the Bulldogs, but saw significant playing time, as well as starts, in 2022. He's a versatile defensive back, appearing at cornerback, nickelback, and safety. With others leaving for the NFL Draft, Javon Bullard is a natural successor for the Bulldogs in the secondary.
Javon Bullard 40 Time
Projected 40 Time: 4.50 seconds
Javon Bullard is a two-year contributor at defensive back for the Georgia Bulldogs. He's played safety, as well as plenty of nickelback, at the collegiate level. He possesses solid height and adequate weight for the defensive back position in the NFL. Our projected 40 time of 4.50 seconds is a solid time for Javon Bullard when compared to the league average.
Bullard displays a very good ability to patrol his zone and change direction quickly as he patrols the field. Shows a good ability to mirror receivers at the top of their route and through the break. Has a solid ability to leverage the ball and remain over the top on outside runs. He possesses a solid ability to shed blocks and attack the ball when out in space. He has excellent range to attack ball carriers out of the backfield from a deep zone. Displays a good quickness off the line of scrimmage to attack the pocket and pressure the quarterback. His body lean and bend is quite solid for the position, as well.
However, he struggles to mirror quickness off of the line of scrimmage. He possesses an adequate recovery ability to re-attack receivers when he's lost ground upfield. I'd like to see him be more aggressive on the line of scrimmage with his hands to stun the receiver and disrupt timing of the route. When rushing from the second-level, Bullard struggles to get penetration consistently.
Javon Bullard was a graduate of Baldwin High School in Milledgeville, Georgia. He played football for head coach Jesse Hicks. Bullard was an unanimous three-star prospect by all of the major outlets. Most had him listed as a cornerback, but 247Sports had him listed as a safety.
Prior to his commitment to Georgia, Javon Bullard had offers from Auburn, Cincinnati, Pittsburgh, and Tennessee, as well as many others. He committed to Georgia in August of 2020, with a letter of intent signed in December. Finally, Javon Bullard was an early-enrollee in January of 2021.
2022 Defensive MVP of CFB National Championship Game
2022 First-Team All-SEC (Pro Football Focus)
2022 Honorable Mention All-American (Pro Football Focus)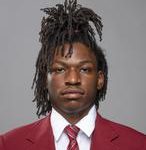 Calen Bullock
S – Southern California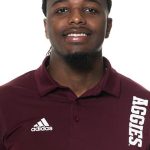 Demani Richardson
S – Texas A&M