2024 NFL Draft Scouting Report: North Carolina QB Drake Maye
| Year | School | Class | Games | Completions | Attempts | Percentage | Passing Yards | Yards Per Attempt | Touchdowns | Interceptions | QB Rating |
| --- | --- | --- | --- | --- | --- | --- | --- | --- | --- | --- | --- |
| 2021 | North Carolina | FR | 2 | 7 | 10 | 70.0 | 89 | 8.9 | 1 | 0 | 177.8 |
| 2022 | North Carolina | rFR | 14 | 342 | 517 | 66.2 | 4321 | 8.4 | 38 | 7 | 157.9 |
Good accuracy on intermediate throws outside of the pocket
Very good arm strength and velocity to fit passes into tight coverage windows
Possesses good quickness to escape pressure vertically and pickup additional yardage
Maintains good contact balance in traffic
Ability to throw with anticipation and hit the WR as they come out of their break is adequate
Fails to pickup delayed blitzes and stunts well
Displays an adequate ability to sense pressure in the pocket and navigate away from it
Lacks the ability to change directions quickly to elude defenders at the second-level
2024 NFL Draft: Drake Maye Draft Profile and Scouting Report
Drake Maye appeared in a limited role during the 2021 season, which ended with him redshirting. In 2022, he stepped into the starting role, taking over for QB Sam Howell, who departed early for the NFL. Many draft analysts already have him pegged as one of the top quarterbacks heading into the 2024 NFL Draft process.
Drake Maye 40 Time
Projected 40 Time: 4.60 seconds
Maye has good accuracy on intermediate throws made from outside of the pocket. However, he possesses poor accuracy on several easy pitch-and-catch type of throws. His ability to throw with anticipation and hit the receiver as he makes his break is adequate. He can fail to pickup delayed blitzes and stunts. Fails to sense pressure in the pocket and navigate away from it cleanly. Has very good arm strength and velocity to fit the ball into tight coverage. He displays good quickness outside of the pocket to escape vertically and keep the play alive. His contact balance in traffic is good, too. Despite this, he's not a polished runner. He lacks the ability to change directions quickly, especially when he needs to beat defenders at the second-level.
Drake Maye graduated from Myers Park High School in Charlotte, North Carolina. He was listed with a 0.9724 score in the 247Sports Composite. Maye was a consensus four-star prospect by all of the major recruiting platforms. Additionally, he was ranked as a top-ten quarterback in the 2021 class.
In July of 2019, Drake Maye officially committed to the University of Alabama. However, in March of 2020, Maye decommitted from Alabama and committed to the University of North Carolina. Drake Maye signed his letter of intent in December of 2020, while he officially enrolled a month later.
Prior to his commitment to North Carolina, Drake Maye had offers from Alabama, Georgia, Clemson, Ohio State, and Michigan, as well as many others.
2022 ACC Player of the Year
2022 Manning Award Finalist
2022 Maxwell Award Semifinalist
2022 Davey O'Brien Award Semifinalist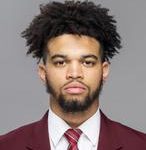 Caleb Williams
QB – Southern California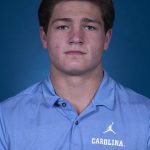 Drake Maye
QB – North Carolina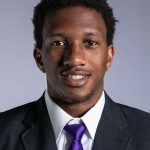 Michael Penix Jr
QB – Washington
Shedeur Sanders
QB – Colorado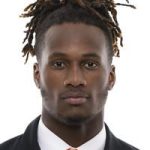 Joe Milton III
QB – Tennessee