2024 NFL Draft Scouting Report: Ohio State EDGE Jack Sawyer
| Year | School | Class | Games | Solo Tackles | Assisted Tackles | Total Tackles | Tackles For Loss | Sacks | Interceptions | Passes Defended | Forced Fumbles |
| --- | --- | --- | --- | --- | --- | --- | --- | --- | --- | --- | --- |
| 2021 | Ohio State | FR | 6 | 8 | 3 | 11 | 3.0 | 3.0 | 0 | 0 | 1 |
| 2022 | Ohio State | SO | 13 | 10 | 14 | 24 | 6.5 | 4.5 | 0 | 1 | 0 |
Patient attacker when running a quarterback spy
High-effort defender that won't give up when things get tough
Leverages the ball quite well when defending the run off the edge
Struggles with burst and explosiveness off the line of scrimmage
Poor ability to read and diagnose runs at the point of attack
Inconsistent use of hands to gain an advantage and win the rep
2024 NFL Draft: Jack Sawyer Draft Profile and Scouting Report
Jack Sawyer first saw playing time as a true freshman in 2021. He appeared in all 13 games for the Buckeyes, totaling 13 tackles and 3 tackles for loss. Additionally, he ended the season with 3 sacks and one forced fumble. His 2022 campaign saw a small increase in production for Sawyer. A move back to defensive end in 2023 should be key for his NFL Draft stock.
Jack Sawyer 40 Time
Projected 40 Time: 4.52 seconds
Jack Sawyer is a two-year contributor at the EDGE position for the Ohio State Buckeyes. He's played several positions in the Buckeyes defense, but looks to move back to defensive end in 2023. He possesses good height and adequate weight for the position when compared to the league average. Our projected 40 time of 4.52 seconds is much quicker than the league average, as well.
Sawyer displays a solid ability to leverage the ball and force the runner back inside when setting the edge. Utilizes his ability to change directions at the line of scrimmage to beat the offensive tackle and generate inside push. Shows a good effort to drive forward and continue to fight through double-teams. He has good patience and sense of when to attack on a quarterback spy. Does well to drop into coverage and navigate his zone while reading and reacting to the quarterback's eyes.
However, he shows poor burst and explosiveness off the line of scrimmage. Further, he possesses below average bend and body lean off the edge. His ability to read and diagnose runs at the point of attack is also poor. Finally, he lacks violent hands to stun the opponent and attack the ball.
Jack Sawyer was a graduate of Pickerington High School North in Pickerington, Ohio. He played high school football for head coach Nate Hillerich. He did not play his senior season due to the Covid-19 pandemic. During his junior season of high school, Sawyer tore his MCL, which required surgery. Jack sawyer was a consensus five-star recruit and scored a 0.9980 in the 247Sports Composite. Additionally, he was the number one ranked player in ESPN's Top 300.
Naturally, Jack Sawyer had plenty of offers on the table for college recruitment. Prior to choosing Ohio State, Sawyer had offers from Penn State, Notre Dame, Michigan, and many others. Ohio State offered Jack Sawyer a scholarship in April of 2018. The next February, Sawyer committed to the Buckeyes. His letter of intent was signed in December of 2020, following an enrollment in January of 2021.
2022 Second-Team All-Big Ten Team (Athlon Sports)
2019 USA Today Second-Team All-American as a high school prospect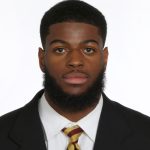 Jared Verse
EDGE – Florida State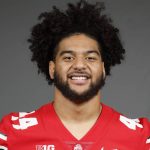 JT Tuimoloau
EDGE – Ohio State
Bralen Trice
EDGE – Washington
Dallas Turner
EDGE – Alabama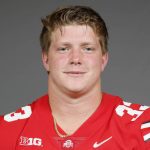 Jack Sawyer
EDGE – Ohio State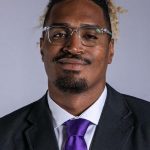 Zion Tupuola-Fetui
EDGE – Washington