2024 NFL Draft Scouting Report: Ohio State EDGE JT Tuimoloau
| Year | School | Class | Games | Solo Tackles | Assisted Tackles | Total Tackles | Tackles For Loss | Sacks | Interceptions | Passes Defended | Forced Fumbles |
| --- | --- | --- | --- | --- | --- | --- | --- | --- | --- | --- | --- |
| 2021 | Ohio State | FR | 11 | 7 | 10 | 17 | 4.5 | 3.5 | 0 | 1 | 0 |
| 2022 | Ohio State | SO | 13 | 16 | 12 | 28 | 10.5 | 3.5 | 2 | 4 | 1 |
Extremely intelligent pass rusher off the edge
Capable of holding his own in man and zone coverage
High-Motor prospect that stays keyed on the ball to the end of the play
Lacks a consistent ability to create drive and push between the tackles
Needs to show more creativity and variety off the edge to beat offensive linemen
Not the best at diagnosing correctly at the point of attack
2024 NFL Draft: JT Tuimoloau Draft Profile and Scouting Report
JT Tuimoloau is a two-year starter for the Ohio State Buckeyes. He was the no. 1 ranked prospect in the 2021 recruiting class, according to 247Sports, with offers from Alabama, Texas A&M, and USC. Tuimoloau is a versatile defensive prospect that's made his presence known as one of the best in College Football.
JT Tuimoloau 40 Time
Projected 40 Time: 4.65 seconds
JT Tuimoloau is a versatile defensive prospect with plenty of star-power. He's capable of playing across the defensive line, or even stood up at outside linebacker. His height and weight compares best at defensive end, although he's able to hold his own at all three positions. A projected 40 time of 4.65 seconds measures quite well across the board.
He displays a solid ability to key the ball, release his block, and attack the ball carrier upfield with good acceleration. Possesses excellent timing with his spins and swim moves to elude the offensive tackle. Has a good ability to diagnose quickly and key the ball at the line of scrimmage. Shows to be a high motor rusher off the edge and doesn't give up on the play. Displays smooth backpedal movement in the open field. Has a very good ability to read the QB and break on the ball in coverage to disrupt the pass.
Tuimoloau lacks a consistent ability to create drive and push inside against interior offensive linemen. He possesses plenty of tools in his utility belt to beat offensive tackles, but I'd like to see more creativity and variety from him. Displays an adequate ability to diagnose runs correctly at the point of attack.
2022 All-Big Ten First-Team (Coaches)
Highest-rated defensive prospect to sign with Ohio State in the modern recruiting era (2000-present)
No. 1 ranked recruiting prospect in 2021 class according to 247Sports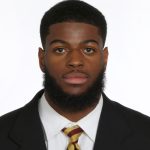 Jared Verse
EDGE – Florida State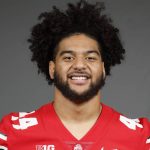 JT Tuimoloau
EDGE – Ohio State
Bralen Trice
EDGE – Washington
Dallas Turner
EDGE – Alabama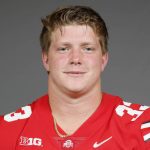 Jack Sawyer
EDGE – Ohio State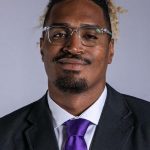 Zion Tupuola-Fetui
EDGE – Washington