2024 NFL Draft Scouting Report: Penn State CB Kalen King
| Year | School | Class | Games | Solo Tackles | Assisted Tackles | Total Tackles | Tackles For Loss | Sacks | Interceptions | Passes Defended | Forced Fumbles |
| --- | --- | --- | --- | --- | --- | --- | --- | --- | --- | --- | --- |
| 2021 | Penn State | FR | 9 | 15 | 6 | 21 | 1.0 | 0.0 | 0 | 5 | 1 |
| 2022 | Penn State | SO | 13 | 23 | 7 | 30 | 3.0 | 0.0 | 3 | 16 | 1 |
Processes against the pass very quickly from an intermediate range
Patient defender at the line of scrimmage versus wide receivers
Takes very efficient angles towards the ball when attacking in space
Needs to improve upon ability to tackle the ball carrier in space
Struggles to read and diagnose the run as quickly as he does versus the pass
Shiftiness in space is difficult for him to handle
2024 NFL Draft: Kalen King Draft Profile and Scouting Report
Kalen King burst onto the scene in 2022, after making nine starts in 13 appearances for the Nittany Lions. He led the Big Ten in passes defended and pass breakups, with each of those stats ranking 3rd nationally. The door is open for him to become a full-time starter in 2023, which should boost his draft stock tremendously.
Kalen King 40 Time
Projected 40 Time: 4.43 seconds
Kalen King is a three-year contributor at cornerback for the Penn State Nittany Lions. He's seen significant playing time during his first two seasons, however, as a full-time starter in 2023, his level of play should be elevated. He possesses solid height and adequate weight for the defensive back position in the NFL. Our projected 40 time of 4.43 seconds is slightly quicker than the league average.
Kalen King is a patient defender at the line of scrimmage. His hand usage to press the receiver and establish leverage off the snap is effective. He doesn't bite on a lot of fakes off the line of scrimmage, but rather reads and reacts upfield. Takes good angles towards the ball when attacking the ball carrier in space. Shows a very good ability to process quickly and attack the ball behind the line of scrimmage from medium range.
However, he does show an adequate ability to mirror receivers that possess shiftiness in space and quick change of direction. He can shoot over the receiver on crossing routes, leaving a side of the field wide open for the quarterback. When he's engaged in coverage with a receiver or tight end downfield, he struggles to locate the ball or ball carrier from an intermediate range. He's not as quick to read and diagnose against the run as he is versus the pass. Occasionally will wait an extra footstep or two before attacking the run. I would like to see him improve upon his tackling ability, especially in the open-field, to ensure that the ball carrier is brought to the ground.
Kalen King graduated from Cass Technical High School in Detroit, Michigan, where he played football for head coach Thomas Wilcher. He was a two-time team captain, as well as two-time all-state player. Rivals, 247Sports, and On3 all had him ranked as a four-star prospect. Additionally, all three outlets had him ranked as a top ten prospect out of the state of Michigan, a top fifteen cornerback, and On3 had him ranked 100th nationally. He scored a 92.30 in On3's Industry Ranking.
Prior to his commitment to Penn State, Kalen King had offers from Arkansas, Wisconsin, Michigan State, and Michigan, as well as several others. His unofficial visit was in April of 2019 for the Blue White game. His commitment to Penn State came in April of 2020, with a letter of intent being signed in December. He was an early enrollee in January of 2021.
2022 Second-Team All-American (Walter Camp)
2022 Third-Team All-Big Ten (Coaches and Media)
2022 First-Team All-Big Ten (Pro Football Focus)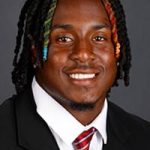 Kool-Aid McKinstry
CB – Alabama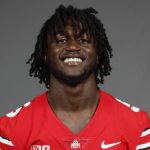 Denzel Burke
CB – Ohio State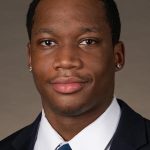 Kalen King
CB – Penn State