2024 NFL Draft Scouting Report: USC QB Caleb Williams
| Year | School | Class | Games | Completions | Attempts | Percentage | Passing Yards | Yards Per Attempt | Touchdowns | Interceptions | QB Rating |
| --- | --- | --- | --- | --- | --- | --- | --- | --- | --- | --- | --- |
| 2021 | Oklahoma | FR | 11 | 136 | 211 | 64.5 | 1912 | 9.1 | 21 | 4 | 169.6 |
| 2022 | Oklahoma | SO | 14 | 333 | 500 | 66.6 | 4537 | 9.1 | 42 | 5 | 168.5 |
Excellent athletic ability as a dual-threat quarterback
Progresses through his reads quickly and efficiently
Short and intermediate accuracy on throws between the numbers
Incredible ability to navigate the pocket to avoid and escape pressure
Throws across the field to outside the numbers can be placed outside of the catch radius
Ability to throw with anticipation can be spotty
Tries to do too much when avoiding pressure in the pocket, resulting in loss of yardage
When facing pressure, can rely on poorly-thrown balls off of his back foot
2024 NFL Draft: Caleb Williams Draft Profile and Scouting Report
Caleb Williams burst onto the scene in 2021 after replacing QB Spencer Rattler. Started in seven games for the Sooners, leading them to an 11-2 record overall. Williams followed head coach Lincoln Riley to the USC Trojans for the 2022 season. Riley and Williams led the Trojans to an 11-3 record in 2022, capped off with Williams winning the 2022 Heisman Trophy.
Caleb Williams 40 Time
Projected 40 Time: 4.45 seconds
Caleb Williams is one of the best dual-threat quarterbacks in all of college football. He possesses very good quickness and burst to escape the pocket and get upfield in a hurry. Capable of making most defenders miss out in space. He has an excellent ability to navigate the pocket to avoid pressure and keep plays alive. However, he will occasionally get himself into trouble by trying to do too much to extend the play. Capable of setting his feet quickly and has a quick release, but has forced throws off of his back foot. Displays good accuracy on intermediate throws up the middle of the field, while throws to outside the numbers can be placed a bit outside of the catch radius. He has an excellent ability to progress through reads quickly and place the ball perfectly downfield, although his ability to throw with anticipation can be a bit spotty at times.
Caleb Williams graduated from Gonzaga College High School in Washington D.C. High school head coach was Randy Trivers. Williams had a 0.9969 score in the 247Sports Composite for the class of 2021. Rivals and 247 Sports had him listed as a five-star prospect, while ESPN ranked him as a four-star. Furthermore, ESPN and Rivals had Caleb Williams listed as the top quarterback in the class.
He was the 2020 Elite 11 Finals MVP, as well as a 2020 USA Today and MaxPreps preseason First-Team All-American. Williams chose Oklahoma over Alabama, Clemson, Georgia, Ohio State, and many more.
Following the 2021 regular season, Oklahoma head coach left the program to become the head coach at USC. In January of 2022, Caleb Williams officially entered the transfer portal. He reportedly chose the Trojans over UCLA, Georgia, and Wisconsin, as well as a return to Oklahoma. Caleb Williams officially transferred to USC on February 1st of 2022.
2022 Heisman Trophy winner
2022 Walter Camp Player of the Year
2022 Maxwell Award winner
2022 AP Player of the Year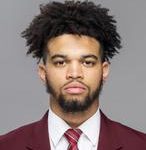 Caleb Williams
QB – Southern California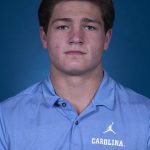 Drake Maye
QB – North Carolina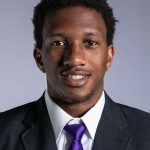 Michael Penix Jr
QB – Washington
Shedeur Sanders
QB – Colorado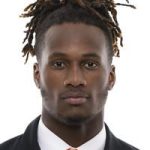 Joe Milton III
QB – Tennessee