2024 NFL Draft Scouting Report: Washington EDGE Bralen Trice
| Year | School | Class | Games | Solo Tackles | Assisted Tackles | Total Tackles | Tackles For Loss | Sacks | Interceptions | Passes Defended | Forced Fumbles |
| --- | --- | --- | --- | --- | --- | --- | --- | --- | --- | --- | --- |
| 2019 | Washington | FR | 0 | 0 | 0 | 0 | 0 | 0 | 0 | 0 | 0 |
| 2020 | Washington | rFR | 0 | 0 | 0 | 0 | 0 | 0 | 0 | 0 | 0 |
| 2021 | Washington | rSO | 6 | 11 | 3 | 14 | 5.0 | 2.0 | 0 | 0 | 0 |
| 2022 | Washington | rJR | 13 | 22 | 16 | 38 | 12.0 | 9.0 | 0 | 0 | 0 |
Good burst and Explosiveness to attack quarterback in the pocket
Diagnoses and attacks read-option plays very quickly
Solid tackle range when at the point of attack
Violent use of hands to stun and evade offensive linemen
Needs to show better usage and more consistency from spins and other elusive moves off the edge
Could improve ability to read the quarterback's eyes and break on the ball in coverage
Adequate ability to mirror and remain in close coverage at the second-level
Struggles to change directions at an elite level
2024 NFL Draft: Bralen Trice Draft Profile and Scouting Report
Bralen Trice first saw playing time in 2021, despite not playing the previous two seasons. He had a breakout season in 2022, finishing with nine total sacks, which was good for third-most in the Pac-12. Selected as the Defensive MVP of the Valero Alamo Bowl versus Texas, as well as the 2022 Defensive MVP for the University of Washington.
Bralen Trice 40 Time
Projected 40 Time: 4.79 seconds
Trice is much quicker on game film than his projected 40 time of 4.79 seconds. He has very good burst and explosiveness to close and finish on the QB in the pocket. He displays a good ability to diagnose and attack the read-option quickly and efficiently. Further, he has a solid tackle range at the point of attack. Possesses violent use of hands to stun and evade the offensive tackle off the edge. Displays good range and acceleration to attack receivers in the flats from the hashes. With that being said, I would like to see more efficient use of spins and other elusive moves to beat offensive linemen more consistently. Shows an adequate ability to read the quarterback's eyes and break towards the ball when in coverage. Finally, he has an adequate ability to mirror and remain in close quarters coverage at the second-level.
Bralen Trice was a graduate of Sandra Day O'Connor High School in Glendale, Arizona. He played football for head coach Steve Casey. Trice was a three-star recruit according to 247Sports and ESPN, while Rivals had him ranked as a four-star. In the class of 2019, Bralen Trice was not ranked very highly on 247Sports and ESPN.
Trice was heavily recruited by programs in the west, although he was also recruited by Notre Dame. Prior to his commitment to Washington, Bralen Trice had offers from Oregon, Colorado, UCLA, Arizona State, and Arizona, as well as many others.
2022 First-Team All-Pac 12 (Phil Steele, PFF, PFN)
2022 Washington Defensive Most Valuable Player
Led Washington with nine sacks, which was third-most in Pac-12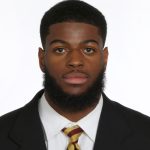 Jared Verse
EDGE – Florida State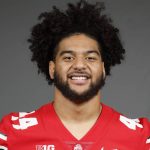 JT Tuimoloau
EDGE – Ohio State
Bralen Trice
EDGE – Washington
Dallas Turner
EDGE – Alabama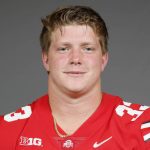 Jack Sawyer
EDGE – Ohio State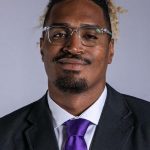 Zion Tupuola-Fetui
EDGE – Washington