2024 NFL Draft Scouting Report: Washington EDGE Zion Tupuola-Fetui
| Year | School | Class | Games | Solo Tackles | Assisted Tackles | Total Tackles | Tackles For Loss | Sacks | Interceptions | Passes Defended | Forced Fumbles |
| --- | --- | --- | --- | --- | --- | --- | --- | --- | --- | --- | --- |
| 2018 | Washington | FR | 2 | 1 | 0 | 1 | 0.0 | 0.0 | 0 | 0 | 0 |
| 2019 | Washington | rFR | 12 | 6 | 3 | 9 | 0.0 | 0.0 | 0 | 0 | 0 |
| 2020 | Washington | rSO | 3 | 11 | 2 | 13 | 7.0 | 7.0 | 0 | 1 | 3 |
| 2021 | Washington | rJR | 2 | 5 | 4 | 9 | 1.0 | 1.0 | 0 | 0 | 0 |
| 2022 | Washington | rSR | 13 | 20 | 8 | 28 | 5.5 | 4.5 | 0 | 1 | 1 |
Diagnoses and attacks the read-option extremely well
Sheds blocks and attacks the ball carrier from short and intermediate range
Possesses good strength to power through offensive linemen
Lacks body lean and bend off the edge to win consistently
Can get drawn in a little too close when defending the read-option
Needs to improve upon his ability to finish tackles in the open-field
2024 NFL Draft: Zion Tupuola-Fetui Draft Profile and Scouting Report
Zion Tupuola-Fetui first saw significant playing time in 2019. However, the pandemic limited his starts in 2020, as well as injuries in 2021. Finally saw solid production out of him in 2022. With a permanent starting role likely for him in 2023, we should see him become one of the best edge rushers in this draft class.
Zion Tupuola-Fetui 40 Time
Projected 40 Time: 4.75 seconds
Zion Tupuola-Fetui is entering his sixth year with the University of Washington Huskies. He's an edge rusher that fits best as an outside rush linebacker at the next level. He possesses good height and weight for the position in the NFL. Our projected 40 time of 4.75 seconds is about a tenth slower than the league average.
Tupuola-Fetui sheds blocks well and attacks upfield with solid quickness and speed. He shows a very good ability to diagnose and attack the read-option. Does a solid job of leveraging the ball over the top when defending the run outside. Has a nice usage of his hands and placement to establish leverage over the opponent and win the rep. In zone coverage, he has a good ability to shed blocks in the flats and attack the ball carrier form short and intermediate range. Displays a very good tackle range to bring down the ball carrier in traffic. Possesses good strength to power through opponents and penetrate the pocket on stunts up the middle.
However, he lacks the necessary body bend and lean to win off the edge on a consistent basis. Tupuola-Fetui can get sucked in too far when defending the RPO, creating unnecessary space for the offense to operate. Shows an adequate ability to wrap-up and finish the tackle on the ball carrier out in the open-field.
Zion Tupuola-Fetui graduated from Pearl City high School in Pearl City, Hawaii, where he played for head coach Robin Kami. He was ranked as a three-star recruit, but also a top-three player out of the state of Hawaii. His score in the 247Sports Composite was 0.8606, which ranked him in the 800's nationally.
Prior to his commitment to Washington, Zion Tupuola-Fetui had offers from Hawaii, Oregon State, and Vanderbilt. He officially committed to Washington on December 9th, 2017, with a letter of intent coming a few weeks later. In June of 2018, Zion Tupuola-Fetui officially enrolled at the University of Washington.
2022 All-Pac 12 Honorable Mention
2022 Third-Team All-Pac 12 (Phil Steele)
2020 Second-Team All-American (The Athletic, Walter Camp)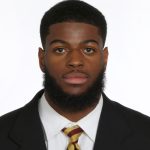 Jared Verse
EDGE – Florida State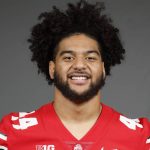 JT Tuimoloau
EDGE – Ohio State
Bralen Trice
EDGE – Washington
Dallas Turner
EDGE – Alabama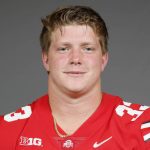 Jack Sawyer
EDGE – Ohio State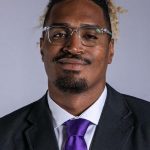 Zion Tupuola-Fetui
EDGE – Washington