2024 NFL Draft Scouting Report: Washington QB Michael Penix Jr
| Year | School | Class | Games | Completions | Attempts | Percentage | Passing Yards | Yards Per Attempt | Touchdowns | Interceptions | QB Rating |
| --- | --- | --- | --- | --- | --- | --- | --- | --- | --- | --- | --- |
| 2018 | Indiana | FR | 3 | 21 | 34 | 61.8 | 219 | 6.4 | 1 | 0 | 125.6 |
| 2019 | Indiana | rFR | 6 | 110 | 160 | 68.8 | 1394 | 8.7 | 10 | 4 | 157.6 |
| 2020 | Indiana | rSO | 6 | 124 | 220 | 56.4 | 1645 | 7.5 | 14 | 4 | 136.5 |
| 2021 | Indiana | rJR | 5 | 87 | 162 | 53.7 | 939 | 5.8 | 4 | 7 | 101.9 |
| 2022 | Washington | rSR | 13 | 362 | 554 | 65.3 | 4641 | 8.4 | 31 | 8 | 151.3 |
Solid job of sensing pressure in the pocket and naturally drifting away from it
One of the best in this class at accelerating out of the pocket to keep the play alive
Very quick release when the pocket is collapsing around him
Accuracy is inconsistent on short and intermediate throws outside the numbers
Fails to set his feet and step into throws when facing pressure
His awareness and decision-making abilities is poor
2024 NFL Draft: Michael Penix Jr Draft Profile and Scouting Report
Following multiple season-ending injuries at the University of Indiana, Michael Penix Jr transferred to Washington. He assumed the starting role and quickly became one of the best in College Football. A 2022 Manning Award finalist, export more of the same from Penix Jr in 2023.
Michael Penix Jr 40 Time
Projected 40 Time:  seconds
Michael Penix Jr is a fifth-year quarterback that transferred to the University of Washington for the 2022 season. Suffered season-ending injuries at Indiana University during each of his four seasons on campus, including two ACL injuries. Possesses solid height and weight for the quarterback position when compared to the league average. Our projected 40 time of 4.68 for Penix Jr is well-above the league average, as well.
He displays a solid ability to navigate the pocket and drift away from pressure to keep the play alive. Possesses very good quickness and suddenness to pickup yardage outside of the pocket. Has very good escapability to avoid pressure and keep the play alive. Capable of getting rid of the ball very quickly when the pocket begins to collapse.
On the other hand, his accuracy can be hit-or-miss on short and intermediate throws outside the numbers. Has an inconsistent ability to set his feet when pressured in the pocket, resulting in poor accuracy. He lacks an elite-level of awareness to pickup defenders and make efficient reads that others in the class do with ease. Finally, he struggles with velocity as his touch can be very inconsistent.
2022 AP Comeback Player of the Year
2022 Manning Award finalist
2022 Davey O'Brien Award semifinalist
2020 Davey O'Brien Award semifinalist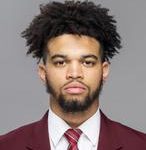 Caleb Williams
QB – Southern California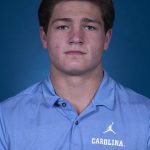 Drake Maye
QB – North Carolina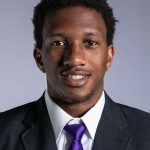 Michael Penix Jr
QB – Washington
Shedeur Sanders
QB – Colorado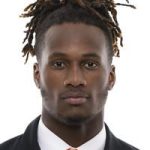 Joe Milton III
QB – Tennessee