2024 NFL Draft Scouting Report: Washington WR Rome Odunze
| Year | School | Class | Games | Receptions | Receiving Yards | Yards Per Reception | Touchdowns | Rushing Attempts | Rushing Yards | Yards Per Rushing Attempt | Rushing Touchdowns |
| --- | --- | --- | --- | --- | --- | --- | --- | --- | --- | --- | --- |
| 2020 | Washington | FR | 2 | 6 | 72 | 12.0 | 0 | 3 | -16 | -5.3 | 0 |
| 2021 | Washington | rFR | 9 | 41 | 415 | 10.1 | 4 | 2 | 13 | 6.5 | 0 |
| 2022 | Washington | rSO | 12 | 75 | 1145 | 15.3 | 7 | 3 | 6 | 2.0 | 1 |
Fantastic catch radius for all passes placed far away from his body
Good explosiveness to separate from the defender throughout the route
Remains upright and continues to fight through moderate contact
Lacks burst and acceleration with the ball in his hands
Inconsistent ability to maintain leverage when blocking defenders
Would like to see more effort and a higher motor form him on all downs
2024 NFL Draft: Rome Odunze Draft Profile and Scouting Report
Rome Odunze first saw playing time in 2020 as a freshman, but saw significant playing time in 2021 and 2022. He started in eight games, but appeared in 12 for the Huskies in 2022, finishing with 1,145 receiving yards and eight total touchdowns. Earned significant honors in 2022, which should continue with an increased role on offense.
Rome Odunze 40 Time
Projected 40 Time: 4.49 seconds
Rome Odunze is a three-year contributor at wide receiver for the University of Washington Huskies. Typically plays the outside receiver position, but is shifted inside on occasion. He possesses good height and weight for the position in the NFL. Our projected 40 time of 4.49 seconds is in line with the league average for wide receivers in the NFL.
Odunze displays good explosiveness off the line of scrimmage. Additionally, he has good sharpness in his cuts to create separation at the top of his route and further distance himself from the defender. Shows to have a very good catch radius to secure passes that are placed far away from his body. Locates and tracks the ball quite well downfield. When in traffic, he displays good concentration to catch the ball with ease and doesn't appear to hear footsteps. Has very good contact balance to remain upright and fight for additional yards with defender draped over him. When blocking, he displays a good ability to drive though the defender to create space in the open-field.
However, I would like to see him play with a higher level of effort on all downs, not just those when he's an intended target. He displays an adequate second gear and burst to break away from the defender with the ball in his hands. As a blocker, I would like to see him maintain leverage throughout the rep and stay engaged with the defender to ensure that the ball carrier has ample space to make a play.
Rome Odunze graduated from Bishop Gorman High School in Las Vegas, Nevada, where he played football for head coach Kenny Sanchez. He also participated on the track and field team, where he was a star runner. Odunze was a consensus four-star recruiting prospect and considered by all of the major outlets to be one of the best prospects in the state of Nevada. Furthermore, he scored a 0.9175 in the 247Sports Composite, which was good enough for the 221st player nationally.
Prior to his commitment to the University of Washington, Rome Odunze had offers from Alabama, Oklahoma, and Florida, as well as many others. Despite making several other visits, Odunze committed to Washington in August of 2019. He officially visited Washington in December, with his letter of intent being signed a few days later. He officially enrolled into school in June of 2020.
2022 Third-Team All-American (Associated Press, Pro Football Focus)
2022 Fourth-Team All-American (Phil Steele)
2022 First-Team All-Pac-12 (Associated Press, Phil Steele)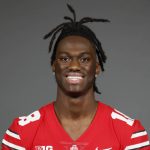 Marvin Harrison Jr
WR – Ohio State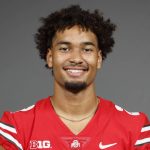 Emeka Egbuka
WR – Ohio State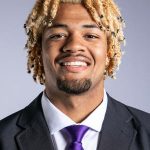 Rome Odunze
WR – Washington