Of all the teams towards the top of the 2020 NFL draft, few will face the pressure like the Detroit Lions.
Leaders of the Lions
After many dormant years, Detroit looked for a difference maker to take over their franchise. They presumably found their man in Bob Quinn, who was hired as General Manager in 2016. Management saw a bright future in the former Patriot's Director of Pro Scouting.
But, as many fans would point out, Quinn's regime in the Motor City started out stalling.
Some blamed the coach he inherited in Jim Caldwell. But, in 2018, Quinn was able to alleviate that by bringing in his own man, Patriot's defensive coordinator Matt Patricia. This pairing was promised to be a new era for the Lions. One that would bring the features that made New England a model franchise, both off and on the field. They would craft a new winning team with these principles to make Detroit the ultimate football organization.
To almost no one's surprise, copying the Patriot Way has led Detroit astray.
The roster moves made by Quinn were less about thoughtful drafting (see Jarrad Davis and A'Shawn Robinson) and more about overspending on veterans (see Jesse James and Rick Wagner). While no G.M. will go 100% on their transactions, there is something to be said about Quinn's prior experience. For someone coming from the Bill Belichick system, Quinn has fallen into some of the situations that would have been avoided by New England .
On the field, Patricia has brought the trademarked Belichick hard-nosed no nonsense approach.
It has brought limited results so far.
This new "attitude adjustment" led by Patricia caused internal turmoil and division almost immediately. This hostility was on display by the public situations with Darius Slay and Garrett Hudson. Now, there has been some player support for Patricia's style within the locker room. But you can't expect to build a winning culture by excluding a portion of your most talented players year after year. Unless you are Mike Singletary of course.
Lions Draft Night 2020
This leads us to the 2020 NFL Draft, where the Lions made some interesting choices. Their selections both combated and aided previous decisions made by Quinn and Patricia, in a way. Each pick made in this draft class has some sort of cause/effect on the roster constructed over the last four years. While this is a normal function of the NFL draft, when you look at the Lions' selections it is obvious to see why each player was taken when.
Jeffery Okudah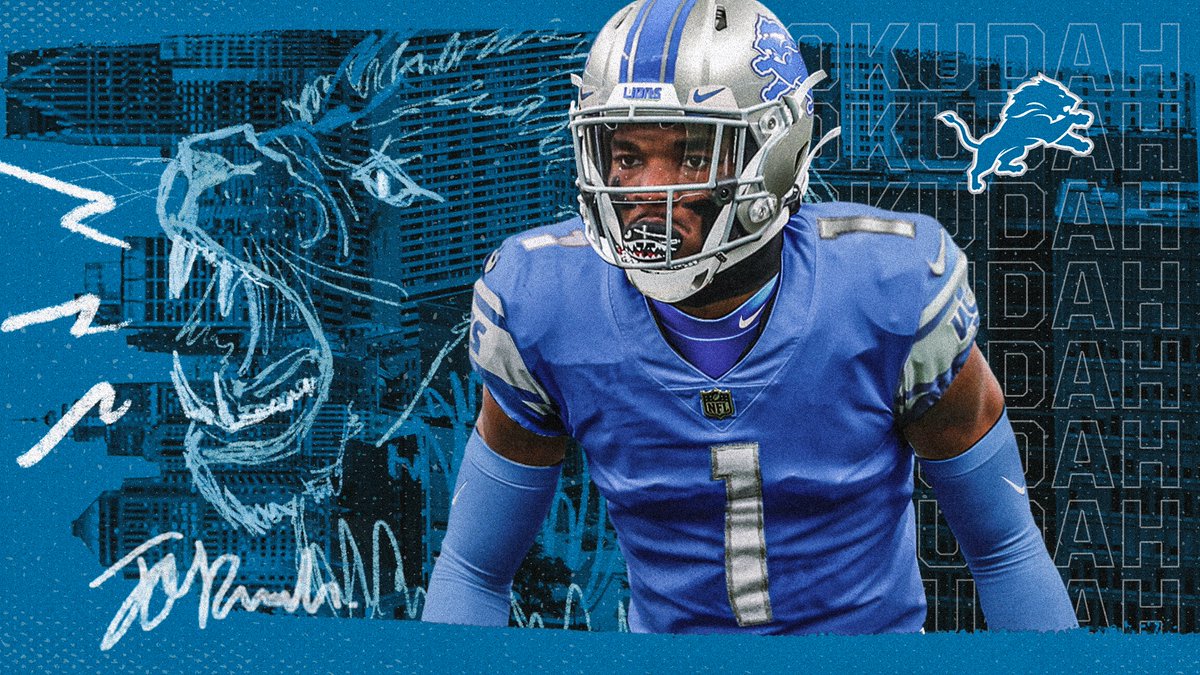 Take Jeffery Okudah for example. On the surface he was one of the best overall prospects and his selection at number three overall seems logical. But, when you look at the way Detroit jettisoned their former All-Pro cornerback, it forced their hand into really only considering Okudah. A better built team would be granted more flexibility to consider other options.
You could flirt with Tua Tagovailoa. You could look at another prospect in other needed positions, like Derrick Brown or Isaiah Simmons. If you wanted to be bold, you could slide in one of the top wide receivers into your pass happy offense. Or, if all else fails, you could even try to trade back. Detroit never really had any of these options. The current state of the Lions forced their hand into staying at third overall and taking Okudah, further hurting their roster building potential. 
D'Andre Swift
If you look at their second round pick in D'Andre Swift, it is more of the same. The Lions have been one of the worst rushing teams in recent years and have been actively trying to change that narrative. Detroit has selected five running backs since 2016 with each (outside of Swift) playing in some capacity. Almost all have failed to make a lasting impact.
The only notable exception is former second round selection Kerryon Johnson. Johnson has played well when healthy. In fact, he is the only 100 yard rusher games for Detroit since 2013. Many thought Johnson would be the sole answer at a position that has plagued Detroit for decades. 
Except Quinn and Patricia apparently.
The Lions have failed to maximize Johnson's potential and felt the need to spend high draft capital on running back yet again. Now, the potential of them making an exciting backfield duo is enticing, but many would say that pick going towards another need on the team would be better suited for the roster.

Where The Lions Go From Here
Now, to say the Detroit entirely missed on draft night would be an over statement. There are some prospects to be excited about. Okudah is very solid and Julian Okwara and Quintez Cephus have some late round potential, but there is a lot of weight on this class to come in a perform quickly.
If there is not major improvement in 2020-2021, the likelihood of Patricia, and even Quinn, being around to call the shots for the 2021 offseason are slim. This would restart the rebuild for an organization who has been craving consistency and excellence for many, many years.
Only time will tell if the pressure will lead to the postseason or pink slips post-season. 
Don't miss the rest of our NFL Draft coverage, and don't forget to follow @NFLDraftLounge on Twitter and Facebook!