All-Star season is here, and the 2024 Senior Bowl process has begun. For many people who are casual NFL or college football fans, the Senior Bowl may not be common knowledge, and as you hear about your favorite team or players going to the event, what does it mean? Here's everything you need to know about the Senior Bowl ahead of the event.
What is the Senior Bowl?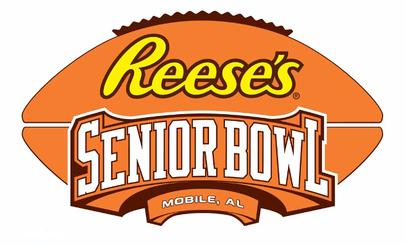 The Senior Bowl is the premier all-star game of the pre-draft cycle played annually in Mobile, Alabama.
All-Star games invite college seniors who are finishing their college careers to attend their game week events to showcase their skills in front of professional scouts and evaluators. For NFL prospects, it's a chance to sit down with professional decision-makers and begin their interviewing process while working in a game-week environment, allowing scouts to get a closer look at them and their skill sets.
Who is the director of the 2024 Senior Bowl?
The director of the 2024 Senior Bowl is Jim Nagy.
Nagy became the Senior Bowl game director on June 1st, 2018, and is in charge of both the football and business operations of the event.
Nagy was an NFL scout for eighteen years with the Green Bay Packers, Kansas City Chiefs, and the Seattle Seahawks.
What does it mean for a player to be invited to the Senior Bowl?
For a player who is invited to the Senior Bowl, it means that they are considered one of the best professional prospects at their position entering the NFL Draft.
The Senior Bowl staff spend the entire college football season putting together their own evaluations from a staff of several scouts with decades of professional experience and then cross reference their evaluations with the opinions of decision-makers across all 32 NFL teams.
All prospects performing at the Senior Bowl are requested to be there by the NFL teams.
When is the 2024 Senior Bowl?
Senior Bowl week will be from January 29th through February 3rd, 2024. Senior Bowl practices will be held on January 30th, 31st, and February 1st, ahead of the game.
The 2024 Senior Bowl will be played on February 3rd, 2024, with kickoff at 2:00 PM CT.
Where can I watch the Senior Bowl?
Senior Bowl practices can be watched on ESPN and NFL+, with dates and times to be announced later.
The Senior Bowl game will be aired on NFL Network on February 3rd, 2024.